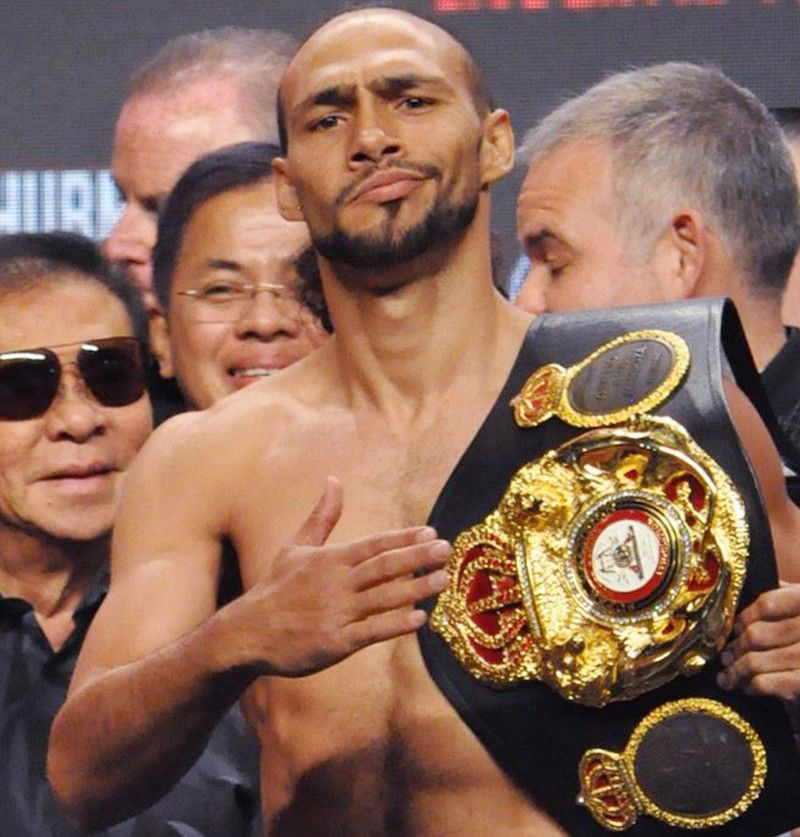 Keith Thurman
Abac Cordero
Pacquiao to Thurman: Prepare for class
Dino Maragay
(The Philippine Star) - July 21, 2019 - 12:00am
LAS VEGAS – It will be "Exam Day" for Keith Thurman.
Manny Pacquiao warned Thurman that his boxing knowledge will be put to the test when they meet in the ring at the MGM Grand Garden Arena Saturday (Sunday, Manila time).
"Tomorrow night, class is in session," Pacquiao said through his longtime US publicist, Fred Sternburg.
The 40-year-old Filipino star will be banking on his extensive experience against the much younger Thurman, a fighter 10 years his junior.
Pacquiao is a veteran of 70 fights (61-7-2, with 39 knockouts), while Thurman has fought 29 times – all victories, including 22 by way of knockout.
Thurman's resume pales in comparison to that of Pacquiao, who has fought and beaten some of the biggest names in the sport during his prime.
But Thurman – the reigning WBA "super" welterweight champion – stressed he is ready to take over the division.
"It is my time," he said at the weigh-in ceremony.
But for Pacquiao, it will be teacher versus student.
"I hope Keith Thurman studied hard because Prof. Pacquiao gives very hard tests," Pacquiao said.
Manny holds ground vs Keith in long staredown
Manny Pacquiao usually doesn't do well in pre-fight staredowns, but he might have outdone himself when he faced off with Keith Thurman for the last time Friday (Saturday, Manila time) before they lock horns in the ring.
When Pacquiao kept a serious face when he stood in front of Thurman for more than 20 seconds during the official weigh-in, it was a welcome sight.
No one was more delighted to see Pacquiao in full fight mode than his longtime cornerman Freddie Roach.
"He always smiles (during staredowns). This time he didn't, and I liked that part too," Roach told reporters afterwards.
Pacquiao, who challenges the WBA "super" welterweight champion Thurman, kept his game face on and just nodded when his foe started uttering words.
Neither fighter flinched.
The Filipino icon normally is the first to break eye contact, but it wasn't the case this time against Thurman, whose trash-talk has been a key topic of conversation throughout the promotion.
"He's (Pacquiao) a little bit pissed off at this guy. The guy has been talking too much," said Roach.
"Manny is usually the one who folds. This guy (Thurman), he thinks he won the contest," he added.