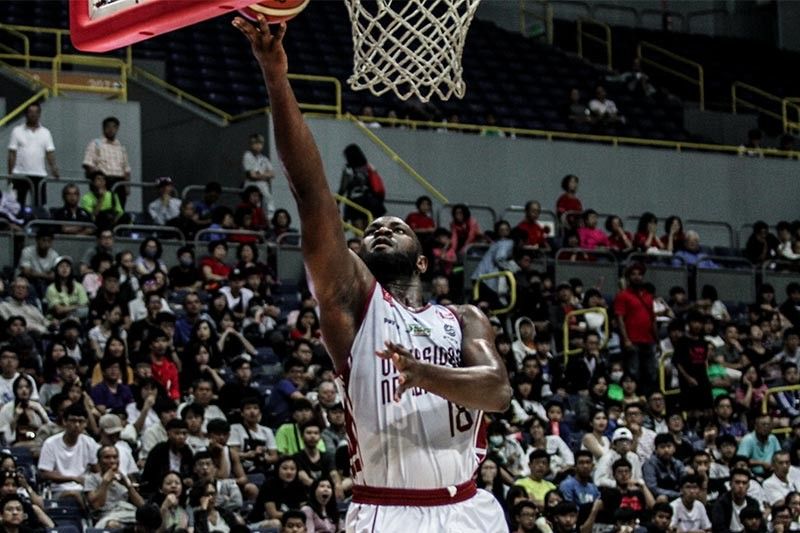 Bright Akhuetie led the way for the UP Fighting Maroons in their victory over Vanguard University. He finished with 26 points.
Keith Magcaling
UP outlasts Vanguard University, barges into BLIA Cup Finals
MANILA, Philippines — The UP Fighting Maroons outgunned the Vanguard University Lions, 84-77, in the Buddha Light International Association (BLIA) Cup Semifinals in Taiwan on Saturday.
Despite trailing by double-digits at the end of the first half, the Fighting Maroons were able to claw back into the game with Bright Akhuetie leading the charge in the third quarter.
A slow start from the UP squad saw them struggling to find any offensive rhythm against the California-based team.
But Akhuetie and spark-off-the-bench Jaybie Mantilla were able to shift the momentum back to UP's side early in the second half.
After that, it was a back-and-forth affair with neither squad pulling away until the final canto.
An unanswered 6-0 run put Vanguard U ahead by five in the middle of the fourth quarter, 71-66.
But the Maroons recovered fast enough to take back the lead courtesy of two free throw makes from Kobe Paras, 75-74.
It was all UP from that point on with the Diliman squad stretching the lead to seven, 81-74 with 30 seconds to go.
The UP squad now has a 4-0 record in the BLIA Cup and will be playing in the Finals tomorrow.