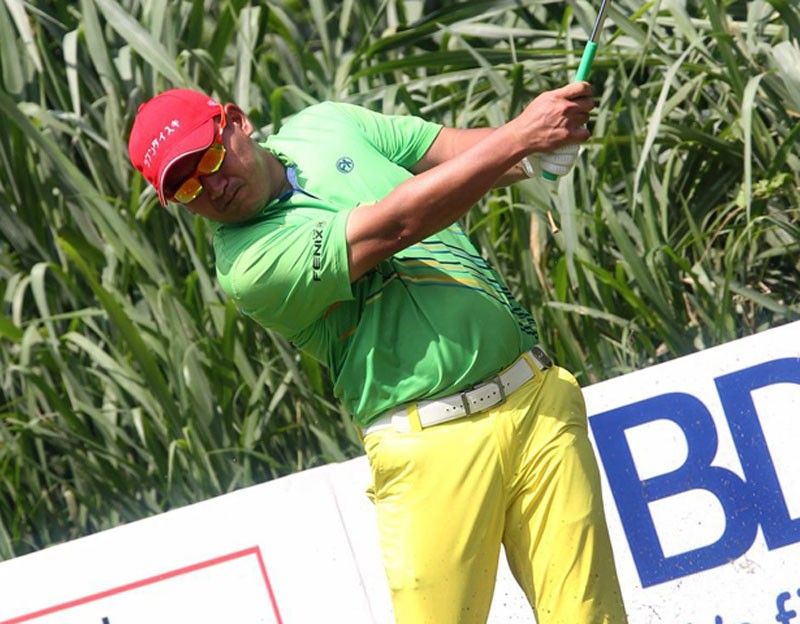 Solid 65 propels Que to 2-shot lead
CARMONA, Cavite , Philippines — Angelo Que flourished with his vaunted power and spiked his flawless 65 with solid iron play and superb short game, grabbing a two-stroke lead over erstwhile leader Christopher Hickman and a surging Justin Quiban in an action-packed third round in the ICTSI Manila Southwoods Championship at the Legends course here yesterday.
Que beat Hickman and Aussie Tim Stewart in a duel of power and went aggressively for the pins with his trusted irons, birdying the two par-3s at the front and finishing with four more at the back he capped with back-to-back feats to complete a sterling 33-32 card he preserved with five scrambling pars.
After 54 holes and after lurking behind the leaders in the first two days, the former Philippine Open champ finally took charge with a 16-under 197 that included a 65 and 67 – low rounds he dished out without the benefit of a practice round following a stint in the Japan PGA championship last week.
"I really had a good round but it could been bigger (lead) had I holed in a couple more birdie tries. But it's a good thing that I made great pars on Nos. 2, 8, 11, 13 and 15," said Que who actually boasts of the local knowledge of the Southwoods courses, including the adjacent Masters, where he honed his talent and skills during his amateur days.
But sneaking into the title picture is young Quiban, a former PGT Asia leg winner at Luisita in 2017 not given a second look when the $100,000 event took off Tuesday given the depth of the competing international field.
But the former amateur hotshot, who also won a PGT leg in Bacolod last year, proved he's up to the task, birdying the first two holes and bucking two bogeys with four more birdies and an eagle on the par-5 14th to fire a 65 and earn another crack at the top $17,500 purse.