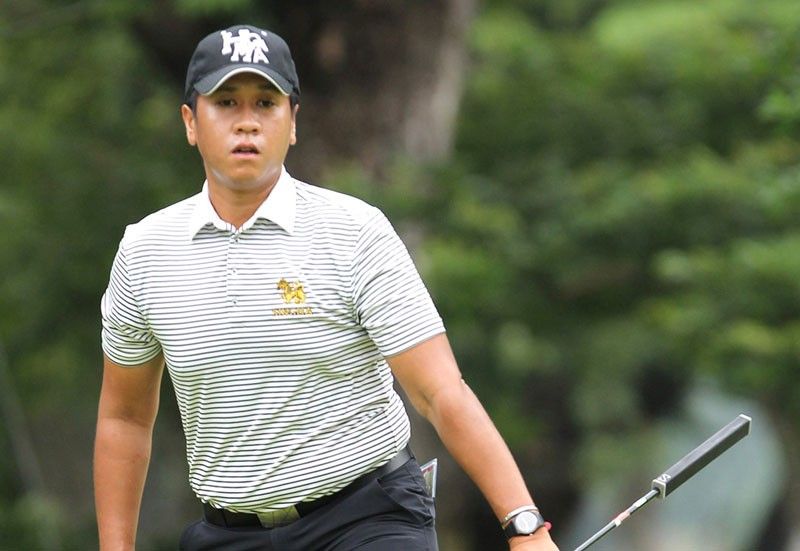 Thai surges in crowded leaderboard
ILOILO , Philippines — Thai Kammalas Namuangruk came out on top in a day of changing fortunes, moving past Michael Bibat and three others despite a run of closing pars at the front for a two-under 68 and a one-stroke edge midway through the ICTSI Iloilo Golf Challenge here yesterday.
As first round leader Makoto Iwasaki of Japan turned from flawless (64) to flawed (76) marred by frontside misfortunes at the tricky par-70 Sta. Barbara layout, Namuangruk wrested control at 134 despite a not-so-impressive four birdie-two bogey effort in light rain that however proved enough to put him on top of the leaderboard that kept changing names until the last player had holed out.
But a host of others remained just a stroke, two or three behind, ensuring a fierce battle in the last 36 holes of the P3 million tournament wrapping up the four-stage Visayan swing of the circuit put up by ICTSI.
"I hit it well and my putting was relatively good although the greens are difficult," said Namuangruk, 27, who struggled and finished at joint 29th in Negros Occidental last week. "But I have to make two more good rounds to win."
Bibat shared the lead in one stretch with an eagle on one of the two par-5s on No. 4 and a birdie on the sixth but fumbled with three bogeys to settle for an even par 70. He dropped back to where he started – in joint second at 135, this time with Rene Menor and Spain's Marcos Pastor, who submitted identical 66s, and Aussie Tim Stewart, who rallied with a 68.
Menor, seeking a follow-up to his surprise PGT Asia leg playoff win over two foreign rivals at Splendido in 2017, fired a bogey-free 34-32 round while Pastor, went five-under after 14 holes but missed joining Namuangruk at the helm with a second straight bogey on the tough par-4 15th.
The big-hitting Stewart forced a four-way tie at second, coming in one of the late flights with three birdies in the last six holes at the front, saving a 68 and putting himself in contention again for the second straight time after losing by two to absentee Jobim Carlos last year.
Art Arbole took charge with a solid four-under 30 at the back but faltered with two bogeys against a birdie in the last six holes at the front. He wound up with a 67 to slip to joint sixth.