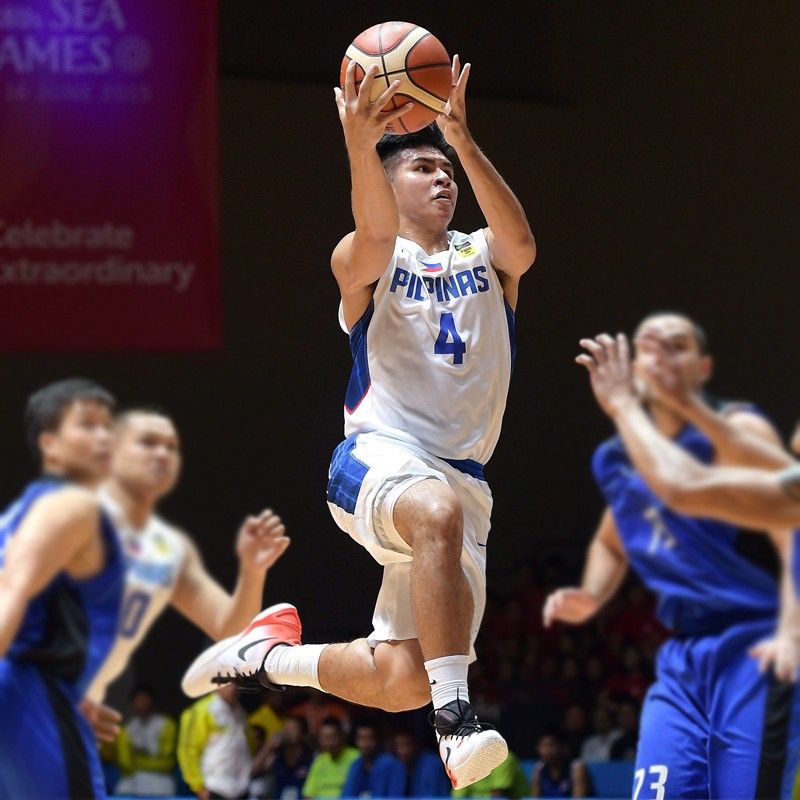 Wait's over for Kiefer Ravena
MANILA, Philippines — For over a year, Kiefer Ravena was disallowed from engaging in any basketball-related activity and couldn't even watch live games at the stadium because of his FIBA suspension. Ravena had no clue that the energy drink he took contained a prohibited workout supplement that resulted in testing positive in a urinalysis conducted by the World Anti-Doping Agency on a sample drawn after a World Cup qualifying game against Japan in February last year.
Eleonora Rangelova, president of the FIBA disciplinary panel, submitted a decision that put Ravena on suspension from Feb. 25, 2018 to Aug. 24, 2019. Ravena was allowed to start practice last Monday or two months before he will be permitted to play in an actual game. It was determined that Ravena made an "honest mistake" and had "no intention to cheat or un-level the playing field" by consuming an energy drink acquired from a dietary supplement store. Rangelova said "the panel has no reason to believe that the ingestion of the prohibited substances was intentional" and imposed the sanction with a reduced suspension period.
"It took a lot of patience, discipline and sacrifice," said the 25-year-old Ravena. "When there was a big basketball game on TV, I couldn't watch because I would get jealous. At first, the transition was tough. I couldn't play the game I love and grew up with and I didn't even want to risk playing behind closed doors because someone might take a photo or video and put it out in social media." Instead, Ravena stayed fit working out in the gym, played golf, spent quality time with his family and friends and attended to his advocacies.
When Ravena showed up for his first Gilas practice last Monday, he looked remarkably in shape. "Since last January, I've lost 22 pounds," he said. "To get ready to come back, I went to Las Vegas for three weeks, did weights at the Joe Abunassar gym, focused on strength and conditioning and worked out three times a day. I did intermittent fasting and regulated my diet. I stayed with relatives so I was around family. But I still couldn't do 3x3 or 5x5. I've got two months to work for me to be in game shape. I know I can do it. I've been waiting over a year to return to the court. Now, I'm back."
Ravena also attended his first NLEX practice last Tuesday. He said playing for coach Yeng Guiao with Gilas and NLEX is a blessing. "Coach Yeng brings out the best in his players," he said. "I think he's the best coach for me. The confidence that he gives to his players is unbelievable. At the World Cup, we're going with the mindset to win. It's not for experience. We did a great job in the last World Cup in Spain. We nearly beat Argentina and Puerto Rico. We beat Senegal and we were competitive against Greece. We want to surpass what we achieved in 2014. We'll be up against Italy, Angola and Serbia in China. We're excited to play in the World Cup. If we play as a team and stick to coach Yeng's system, we'll be fine."
Ravena said the common goal that binds the players in the Gilas pool is to play their best for the country. "It's amazing to join this pool of very talented pros," he said. "We're all together in this mission for our country. I think we'll see the progress of our team from practicing once a week, to twice a week then every day until we go overseas for training and finally to China."