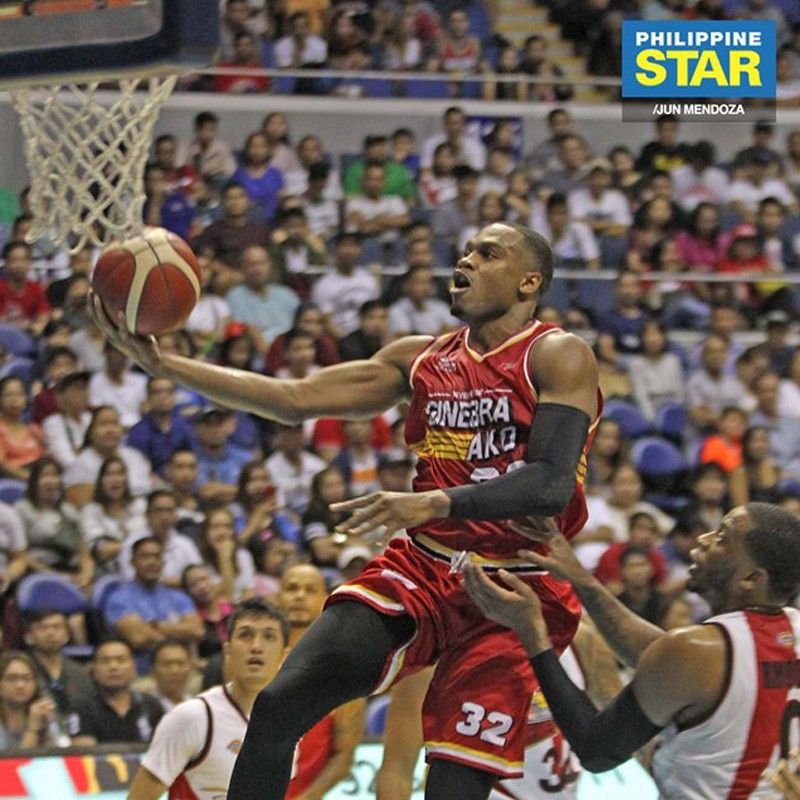 Justin Brownlee best illustrated how tough it was to reach the 1,000 mark.
A thousand wins and counting for Ginebra
Olmin Leyba
(The Philippine Star) - June 18, 2019 - 12:00am
MANILA, Philippines — Barangay Ginebra had to walk the extra mile to book its 1,000th win as a franchise in the Philippine Basketball Association.
Playing against a San Miguel Beer team equally determined to get the win, the Gin Kings survived 53 minutes of hard-fought action before earning the milestone via a 110-107 overtime decision Sunday night.
The Gin Kings joined the Beermen in the elite club of franchises to break the 1,000-win barrier, doing so 40 years after their debut in Asia's first play-for-pay loop.
"I think somebody's telling me we're only the second franchise to make a thousand (wins) so it's really great to be a part of this," said Ginebra import Justin Brownlee. "Hopefully, we'll get a lot more wins in the future."
Brownlee best illustrated how tough it was to reach the 1,000 mark.
Playing without relief and battling through cramps, Brownlee showed he's a trooper as he towed Ginebra to victory with his 39-point, 15-rebound, five-assist, two-block effort.
"I apologized to Justin for not giving him a rest. He just smiled and said, 'It's okay, coach.' It goes to show how much he wanted this win. He played 53 minutes and we needed every second that he was on the floor to win this game," said Ginebra coach Tim Cone.
Asked about it, Brownlee said he didn't mind the overly-extended minutes.
"I was okay with it. There's a couple of times I got tired, caught a couple of cramps, too. But these types of games, especially against San Miguel, you always want to stay in there and fight through whatever is going gon, fatigue or any kind of pain, stuff like that," said last year's Best Import awardee.
The crowd darlings not only made the exclusive 1K club but also got themselves back on track in the ongoing Commissioner's Cup after losing back-to-back to Rain or Shine (81-104) and TNT (96-104). At 3-3, the Gin Kings vaulted into the upper rungs of the standings.
After Ginebra, Alaska is the next franchise that will chase the milestone with its 971 wins to date.