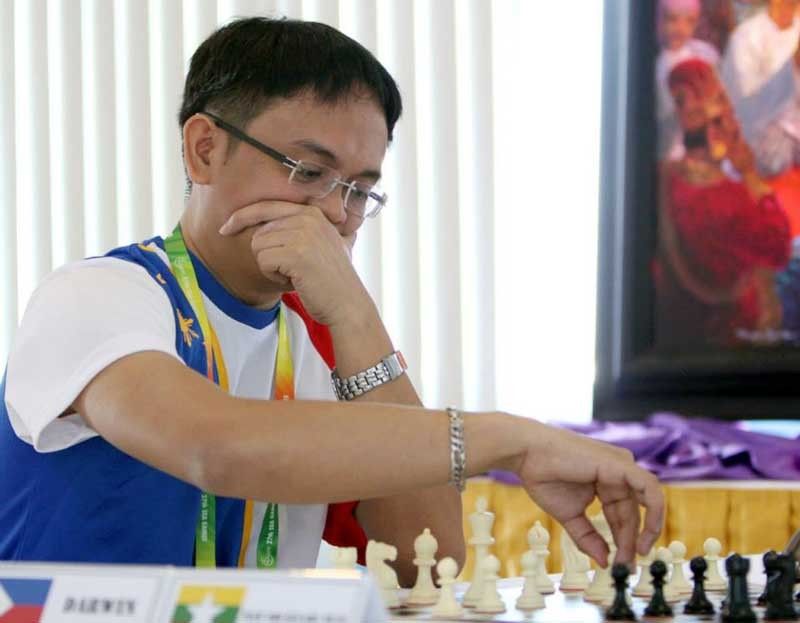 Laylo downs Vietnamese foe, rises to joint 16th
Joey Villar
(The Philippine Star) - June 13, 2019 - 12:00am
MANILA, Philippines — Grandmaster Darwin Laylo recalled the form that earned him the GM title and a World Cup stint more than a decade ago as he downed Vietnamese GM Tran Tuan Minh to barge into the top 20 after five rounds of the Asian Continental Championship in Xingtai, China Tuesday night.
Laylo, 38, dismantled Tran's Queen's Indian Defense in 35 moves after gaining a central pawn in the opening that he used to carve out the full point, his second straight, to leapfrog to an 18-player logjam at 16th place with three points to show.
The Marikina City-based Armyman stood 1.5 points behind solo leader GM Murali Karthikeyan of India with 4.5 points and could barge into the top 10 and bolster his World Cup hopes with a victory over Chinese International Master Xu Yi in the sixth round.
"I'm hoping to play in the World Cup again and I think there is still a chance," said Laylo.
In women's play, WFM Shania Mae Mendoza and WIM Marie Antoinette San Diego drew with 11th seed WGM Mary Ann Gomes of India and 14th pick WFM Li Yunshan of China, respectively, to stay tied at 14th place with 2.5 points apiece.
The 21-year-old Mendoza, the country's highest rated female chesser with a rating of 2171, emerged a pawn up but couldn't find a way to translate it into a win and settled for the truce.
The same with the 19-year-old San Diego, who gave up the exchange for a kingside attack anchored on her dangerous pair of bishops that never really came to fruition, and consoled herself with a split via perpetual check.