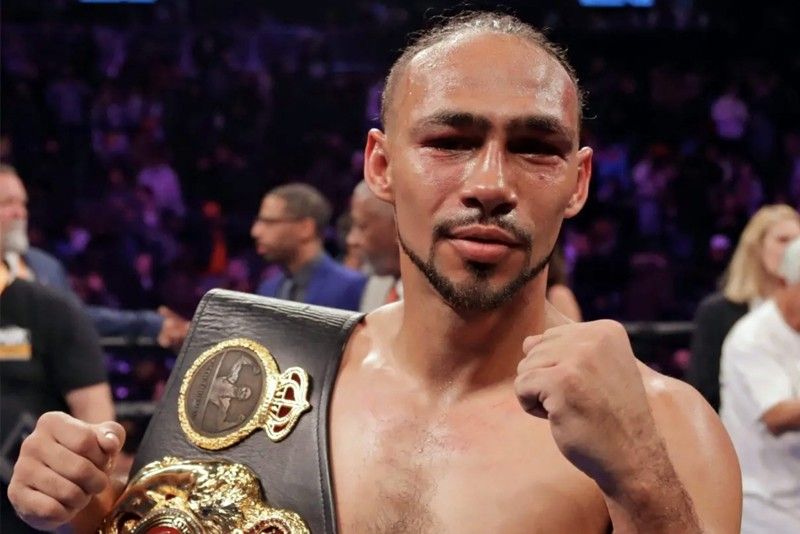 MANILA, Philippines — International matchmaker Sean Gibbons yesterday called it the "Super Bowl of Boxing" and predicted the unification showdown between "super" WBA welterweight champion Keith Thurman and "regular" WBA titleholder Manny Pacquiao in Las Vegas on July 20 will deliver "amazing" hits on Fox Sports pay-per-view.
"The fight will crank out big numbers on Fox Sports pay-per-view," said Gibbons. "This is the Super Bowl of Boxing. It's a huge fight on July 20. The Senator is hot right now, just peaking. The all-time great won't lose to Thurman."
Gibbons said Thurman's body and chin are "a little suspect" and if the Florida fighter nicknamed "One Time" comes to fight and not run, it could be lights out. "There's a good chance the Senator stops Thurman if he doesn't run like a thief in the night," said Gibbons. "The Senator's body shots are a killer."
Gibbons said Thurman has never been in the ring with an opponent like Pacquiao. "They've never seen the Senator like he is now," he continued. "Like Mike Tyson said, everyone has a plan until they get hit in the mouth."
If Pacquiao knocks out Thurman, Gibbons said it would be sensational. But whether Pacquiao wins by stoppage or decision, Gibbons said it will be a monumental result considering his legendary contemporaries are no longer active. "Just look at all the greats whom the Senator fought," he noted. "They've all retired. The Senator is the last man standing. Marco Antonio Barrera, Erik Morales, Juan Manuel Marquez, Ricky Hatton, Antonio Margarito, Miguel Cotto, Tim Bradley, Sugar Shane Mosley, Oscar dela Hoya and even Floyd Mayweather Jr. – they're all gone. The Senator is still out there fighting. That's an unbelievable accomplishment."
Al Haymon's Premier Boxing Champions (PBC) promised an "unforgettable feast for sports fans" with Pacquiao and Thurman deciding who deserves to sit on the WBA throne. There are three other world welterweight champions – the IBF's Errol Spence, WBC's Shawn Porter and WBO's Terence Crawford. Pacquiao, Thurman, Porter and Spence are tied up with PBC while Crawford is with Bob Arum's Top Rank. In cleaning up the 147-pound ranks, the first order of business is to unify the WBA crown and it'll happen on July 20.
Thurman has been installed a slight favorite in the fight as oddsmakers likely gave weight to the age difference. Thurman is 30 while Pacquiao is 40. Wear and tear must have also been considered in the equation with Pacquiao having logged 70 fights since 1995 compared to Thurman's 30 since 2007. But if their last fights are a gauge, Pacquiao should be favored as he did a lot better against Adrien Broner than Thurman against Josesito Lopez.
Last Jan. 19, Pacquiao scored a convincing unanimous 12-round decision over Broner who's 11 years younger in Las Vegas. Broner was nearly floored in the seventh and ninth rounds but finished the fight on his feet. Pacquiao landed body shots early to wear down Broner then shifted his attack upstairs when it appeared that he was ready to go. Broner held on for dear life in the late going to barely survive Pacquiao's furious assault. A crowd of 13,025 witnessed the action at the MGM Grand Garden Arena.
A week later, Thurman decked Lopez in the second round but was badly hurt in the seventh when a left hook and right straight sent him reeling into the ropes. Thurman ran around the ring to escape Lopez. In the final round, Thurman was buzzed once more by a right and backed off from engaging Lopez until the bell. Thurman won by a majority decision in front of 9,623 fans at the Barclays Center in Brooklyn.