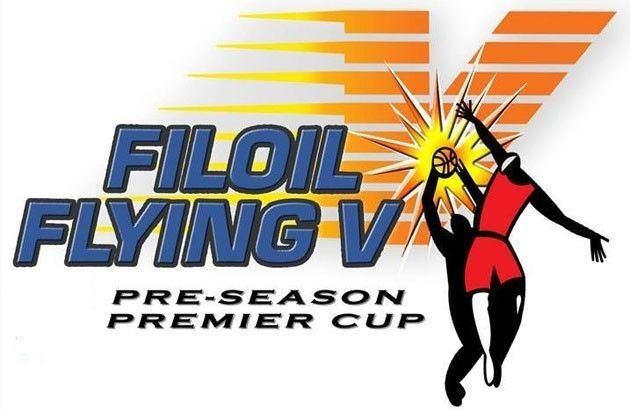 FEU deals LPU 1st Filoil loss
MANILA, Philippines – The Far Eastern University Tamaraws flashed their potential as a team after a remarkable 86-78 win over erstwhile undefeated Lyceum of the Philippines University in the Filoil Flying V Preseason Cup.
The Tamaraws got off to a fast start with terrific outside shooting and stifling defense in the first period, 28-13, with four triples coming from Rey Bienes, Ken Tuffin and Xyrus Torres.
The Pirates stormed back towards the latter part of the second frame when Jeff Santos scored consecutive triples and Alvin Baetiong hitting two close range buckets to make it 43-36 time down to 11 seconds.
But as they did throughout the game, FEU answered LPU's run with some huge shots. Wendell Comboy drilled a triple right before the buzzer to hike the lead to double digits, 46-36.
In the fourth period, with FEU still up by 10, Pirates center Mike Nzeusseu scored on a three-point play to bring LPU the closest to the Tamaraws all game, 77-70.
But Comboy snuffed out the fire with a trey of his own with 3:30 left to play. Heads-up plays from Patrick Tchuente, Alec Stockton and Barkley Eboña prevented LPU from any last-minute rallies as they accomplished against Adamson and Letran.
"Everyone stepped up and played quality minutes," noted FEU head coach Olsen Racela. "But sa conditioning, wala pa kaya mabilis ang palit ng tao. This is our first win in Filoil (in three games) and against LPU pa. We prepared against their press. LPU plays 40-minutes of non-stop press and we did a good job of breaking their press and playing good half-court defense. But a team like LPU will be competitive for 40 minutes. Thankfully, we played consistent basketball for 40 minutes."
FEU knocked down 17-39 triples while the Pirates accounted for 8-18.
Rey Bienes led FEU with 14 points while Wendell Comboy, Alec Stockton and Xyrus Torres each scored 13. Bienes and Comboy each had four triples while Torres hit three.
Jaycee Marcelino led LPU which dropped to 3-1 with 17 points while Mike Nzeusseu and Ralph Tansingco added 14 and 13 markers, respectively.
In other matches, the National University Bullpups won their second straight game in as many outings when they trounced Jose Rizal University, 85-66. Gerry Abadiano led NU with 13 points while Kevin Quiambao scored 10.
Patrick Teban topscored for the match with 16 points for JRU which fell to 0-2.
In other high school division action, the Mapua University Red Robins notched their first win in three outings — this time against winless Adamson, 73-68.
Streaking University of Perpetual Help Juniors Altas overhauled a six-point deficit in the third period to trounce University of Santo Tomas, 90-82.
Emman Galman topscored with 23 points for the Juniors Altas with Edzel Galoy and John Escalante adding 17 and 14, respectively.
UST was led by Jethro Escoto, who finished with 18 points. CJ Austria added 15 while Bismarck Lina, who was a member of last UAAP season's Junior Mythical Five selection, finished with a double-double of 14 points and 13 rebounds.
In the 11-Under division, Xavier continues to steamroll its opponents. The Golden Stallions destroyed Don Bosco, 68-24, behind Wesley Yu and Andrew Chio's 13 and 11 points, respectively.