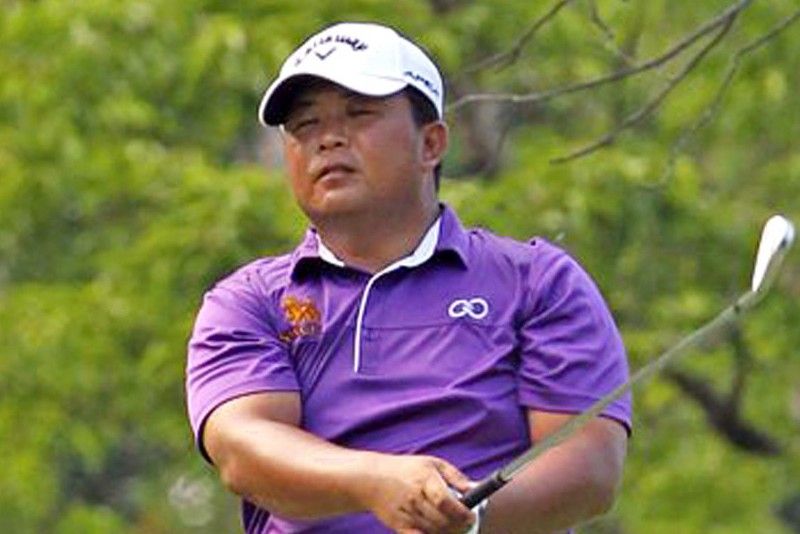 Thai Namchok Tantipokhakul shoots for a second PGTA win in a row.
PGTA aces eye top finish in Taiwan Open
(The Philippine Star) - May 20, 2019 - 12:00am
MANILA, Philippines — Luisita Championship winner Namchok Tantipokhakul heads eight of the top 15 players in the current Philippine Golf Tour Asia Order of Merit ranking gearing up for a showdown with the best of Taiwan PGA in the Daan Taiwan Open which gets under way Thursday at the CCK Golf Club in Taichung.
The $100,000 championship serves as the first PGT Asia-sanctioned tournament abroad, highlighting the local circuit's steady rise as one of the emerging tours in the region. It is actually the first of two PGT Asia events to be played in Taiwan with the Nan Pao TPGA Open also scheduled on Sept. 26-29 at Nan Pao Golf Club in Tainan City.
A third PGTA tournament abroad later in the year is also being finalized.
The burly Tantipokhakul, who edged Finnish Teemu Putkonen in PGTA third season's kickoff leg at Luisita last month, guns for a second PGTA win in row as spearhead of the 48-player strong Phl-based field facing a different set of rivals on an unfamiliar turf, a wind-raked layout with wide but tricky fairways and elevated greens, thus putting premium on chipping.
Kammalas Namuangruk, also of Thailand who placed third at Luisita, is also in the fold along with Marcos Pastor of Spain, Singapore's Choo Tze Huang, Japanese Keita Sudo and fellow Thais Natthapong Niyomchon and Donlapatchai Niyomchon.
Veteran Jay Bayron is the lone Filipino entry in the full packed 144-player roster.