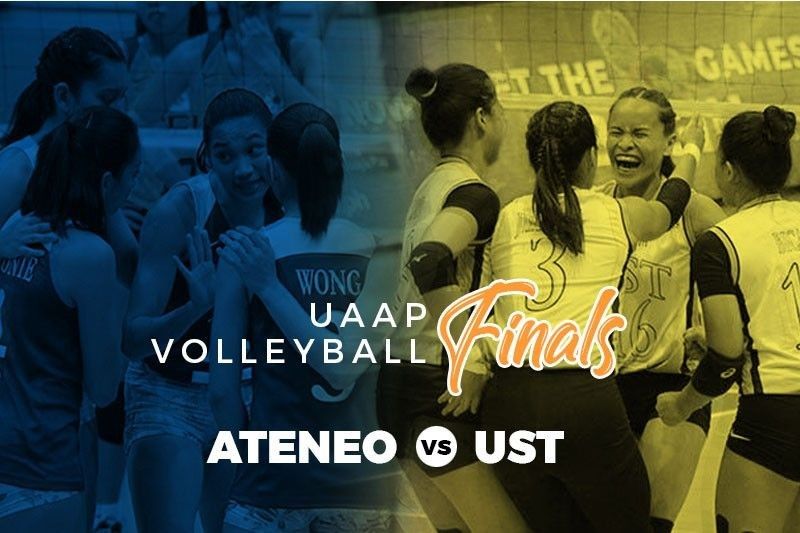 Live Updates: Ateneo vs UST UAAP Finals Game 3
MANILA, Philippines — It's winner take all between the UST Golden Tigresses and the Ateneo Lady Eagles.
With the series tied, it's back to square one as both squads vie for UAAP volleyball glory.
Whatever the result, this game marks the end of the UAAP careers of stalwarts Sisi Rondina of UST and Ateneo's Kat Tolentino, Maddie Madayag and Bea de Leon.
Liberos Kim Gequillana of Ateneo and Rica Rivera of UST also play their final UAAP game.
After Eya Laure suffered an injury in game two, the UST Golden Tigresses are down but are definitely not out.
Meanwhile, Ateneo hopes to build on their momentum to get the crown back to Katipunan.
Will UST's one-two punch of Rondina and Laure be enough to tear down Ateneo's wall?
Or will Madayag, Tolentino and de Leon end their collegaite careers on top?