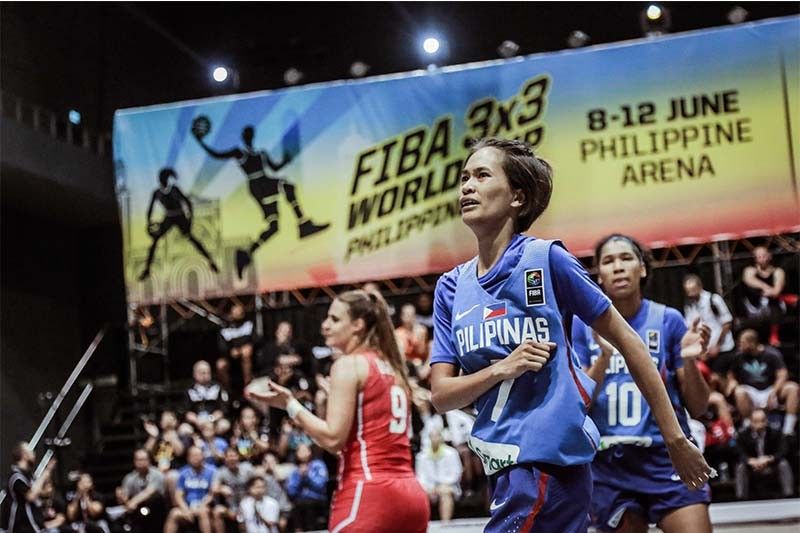 Janine Pontejos is part of the Gilas Women squad who will be participating in the FIBA 3x3 Asia Cup tournament this May
Photo from FIBA
Janine Pontejos headlines FIBA 3x3 female baller watchlist
MANILA, Philippines — Janine Pontejos joined elite female ballers in FIBA 3x3's list on ballers to watch out for in the Women's 3x3 Asia Cup this May.
Pontejos, along with Australian Rebecca Cole, China's Dilana Dilishati and Malaysia's Fook Yee Yap, made it to FIBA's Top 10 women to watch out for in the Asia 3x3 tourney.
????????Rebecca Cole, ????????Dilana Dilishati, ???????? Janine Pontejos & ????????Fook Yee Yap are among the ???????? women to watch at the #3x3Asia ????

Full list ????https://t.co/hh573uC4X6 pic.twitter.com/uDFF7gPG59

— FIBA3x3 (@FIBA3x3) May 16, 2019
Pontejos turned heads in last year's FIBA 3x3 World Cup held in Bulacan when she bested her opponents in a 3-point shootout.
Pontejos will be joined by Gilas Women ballers Afril Bernardino, Jack Animam and Clare Castro in bannering the Philippines in the tournament to be held in Changsha, China from May 23-26.