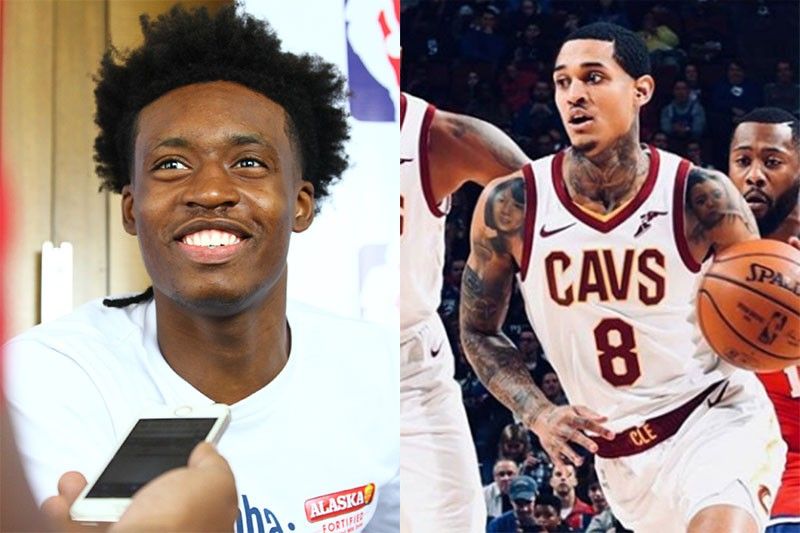 Cleveland Cavaliers Collin Sexton (L) and Jordan Clarkson (R)
Contributed photo/Jordan Clarkson Instagram
Cavs' Sexton raves over teammate Jordan Clarkson
MANILA, Philippines — Cleveland Cavaliers Collin Sexton didn't fall short on praises for Fil-Am teammate Jordan Clarkson.
During his visit to Manila for the Jr. NBA National Training Camp, the NBA rookie couldn't help but express his excitement in playing with Clarkson.
"Jordan, he's great. A great person on and off the court," Sexton said to Philippine media on Wednesday.
"He knew what he was going to bring each and every night... He brought that spark off the bench and we needed that," he added.
Clarkson and Sexton are both part of the young core that leads the Cavaliers.
With the goal of the playoffs and a better season in sight for Sexton, the young gun is looking forward to playing a brand new season with the Fil-Am baller.
"It was great having him as a teammate first year, I can't wait for second year," Sexton said.
The 20-year-old cager is in Manila to help select 10 Jr. NBA Philippines All-Stars who will represent the country in the Jr. NBA Global Championship Asia Pacific Selection Camp in June.