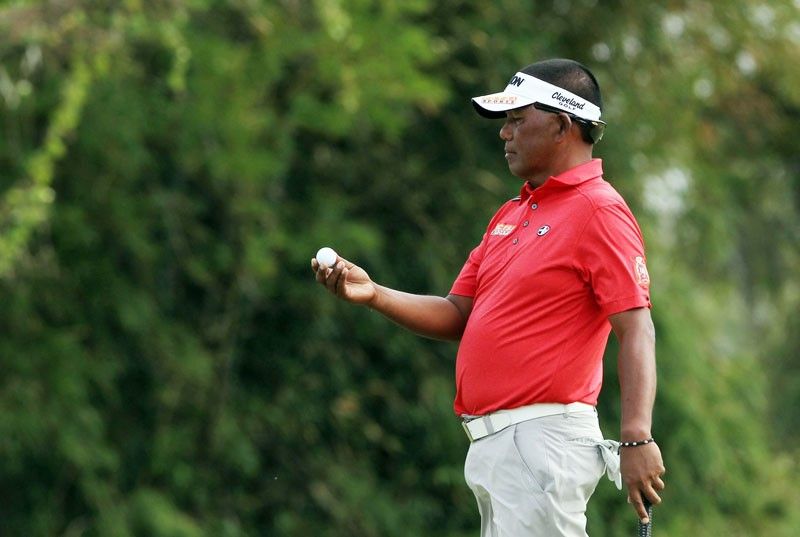 Lascuña, Bayron face odds at PGT Asia in Taiwan
(The Philippine Star) - May 15, 2019 - 12:00am
MANILA, Philippines — Veteran internationalists and multi-titled Tony Lascuña and Jay Bayron brace for a tough outing as they slug it out with the leading players on the Taiwan PGA in the first Philippine Golf Tour Asia event overseas – the Daan Taiwan Open slated May 23-26 at the CCK Golf Club in Taichung.
Top guns from other countries who are regular campaigners on the region's newest circuit and the leading players in Taiwan PGA (TPGA) are also seeing action in the $100,000 championship highlighting the circuit's steady rise as one of the region's emerging circuits.
"Holding tournaments abroad has been part of the PGT Asia program in our continuing commitment not only to help raise the level of play among Filipino pros but also advance the growth of Phl golf," said Colo Ventosa, general manager of Pilipinas Golf Tournaments, Inc., organizer of the country's three pro circuits, including the PGT and the Ladies PGT.
Sixty-five mainstays of PGT Asia will be mixing it up with 79 of the leading TPGA campaigners in what promises to be a slam-bang duel in the 72-hole championship put up by ICTSI. A second PGT Asia event in Taiwan is also scheduled on Sept. 26-29 for the Nan Pao TPGA Open in Nan Pao Golf Club, underscoring PGTI's commitment to help raise the level of play of Filipino pros.
"What we'll be bringing into the event is our experience. Though we'll be playing on a different turf and against a slew of young players, Jay and I are ready," said Lascuña, a former three-time PGT Order of Merit winner.
"Our goal is to grow the PGT Asia further and we need more of our talents to play abroad and join the likes of Miguel Tabuena and Angelo Que, who have been mixing it up with the top players from Asia and Europe the last few years," said Ventosa.