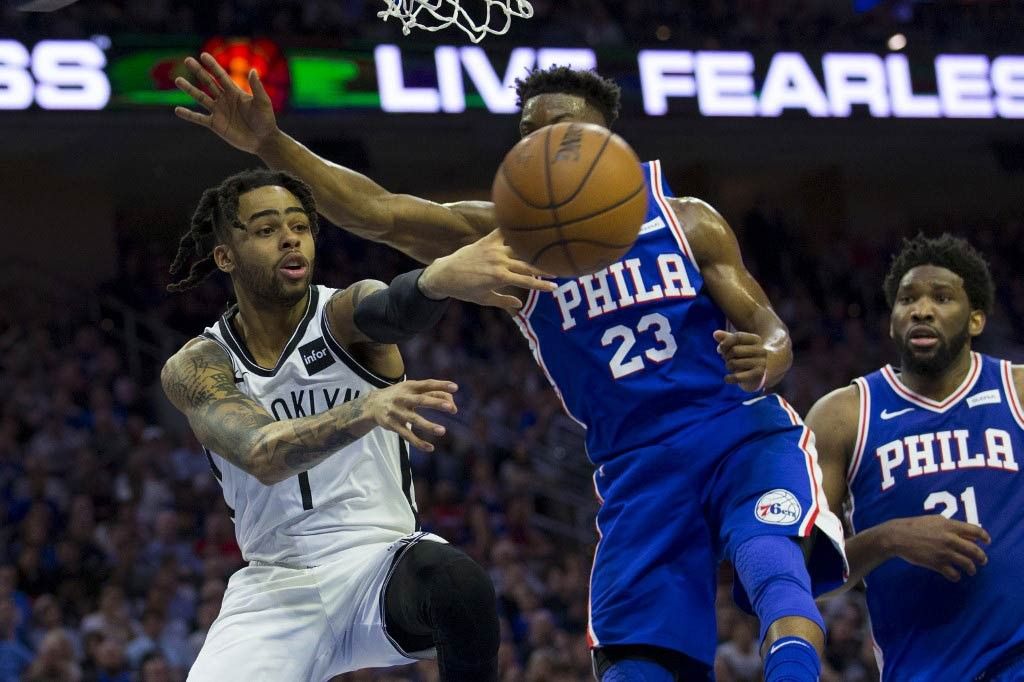 Brooklyn Nets guard D'Angelo Russell was reportedly caught carrying marijuana at a New York airport on Wednesday (Thursday Manila time)
AFP
Brooklyn Nets' Russell reportedly cited for carrying marijuana
MANILA, Philippines — Brooklyn Nets star D'Angelo Russell has reportedly been cited for posession of marijuana at US airport on Wednesday (Thursday Manila time).
Russell was allegedly caught with the drugs at New York's LaGuardia Airport.
TSA officials flagged the NBA guard after finding what appeared to be a can of Arizona Iced Tea in Russell's bag.
Upon further inspection, the officials found a hidden copartment where the drugs were discovered.
According to a report by New York Daily News' Stefan Brondy, Russell told the police that the bag was his brother's.
D'Angelo Russell was cited for weed at LaGuardia Airport. More details in the story, including Russell telling police that the bag was his brother's. https://t.co/7Kl7qaqP0L

— Stefan Bondy (@SBondyNYDN) May 2, 2019
The Brooklyn Nets already issued a statement regarding the cager as per New York Post's Brian Lewis.
The #Nets Statement on D'Angelo Russell: "We have been made aware of the situation involving D'Angelo Russell and are in the process of gathering more information at this time." #NBA

— Brian Lewis (@NYPost_Lewis) May 2, 2019
Russell had recently ended his 2018-2019 NBA season after the Nets fell to the 76ers in the first round of the playoffs.