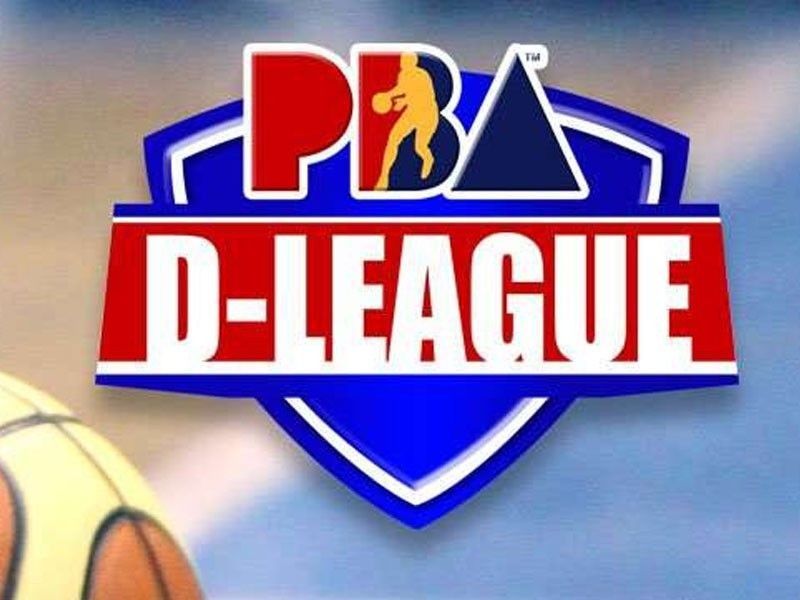 Diliman College nips Wangs, boosts playoff hopes in PBA D-League
(Philstar.com) - April 30, 2019 - 4:33pm
Games Thursday
(Ynares Sports Arena, Pasig)
12 p.m. – St. Clare College Virtual Reality vs McDavid
2 p.m. – Petron-Letran vs Go for Gold-CSB
4 p.m. – Marinerong Pilipino vs Diliman College-Gerry's Grill
MANILA, Philippines – Diliman College-Gerry's Grill fanned its hopes for a playoff berth with a 108-95 drubbing of Wangs Basketball Tuesday in the 2019 PBA D-League at JCSGO Gym in Cubao.
Beninese big man Kevin Gandjeto scored a team-best 33 points, on top of 17 rebounds, three steals, and two blocks as the Blue Dragons pulled up to an even 3-3 standing.
Joseph Brutas drained 19 points built on six treys, while Marco Balagtas recorded a double-double with 20 points and 11 rebounds.
The victory was a big morale-booster for Diliman-Gerry's as coach Rensy Bajar believes that his side can snag a top four finish in the Foundation Group.
"The way we're playing, we're starting to pick up. I think we can show some more and play good basketball," he said.
The Blue Dragons seized an early 40-21 lead and extended it to 23, 62-39, behind Gandjeto and Brutas, but saw the lead dip to as low as eight, 70-62, with 2:18 left in the third quarter.
Brutas, though, would nail a pair of triples to end the period as Gandjeto stabilized the game in the final canto.
Axel Inigo poured 33 points and five rebounds in the losing effort for the Couriers, while Arvin Tolentino had 16.
It was Wangs' third straight defeat to sink to 3-4.
The scores:
DILIMAN-GERRY'S 108 — Gandjeto 33, Balagtas 20, Brutas 19, Bauzon 13, Mahari 9, Cabanag 5, Torrado 4, Darang 3, Sombero 2, Bonsubre 0, Enriquez 0, Brill 0, Ngo 0, Tay 0, Salazar 0.
WANGS 95 — Inigo 33, Tolentino 16, Vito 8, Lim 8, Bulawan 7, Estrella 6, Tongco 5, De Mesa 5, Wong 5, Santos 2, Brojan 0, Lucas 0, Ilac 0, Evangelista 0, Singontiko 0.
Quarters: 25-16, 53-34, 78-65, 108-95.