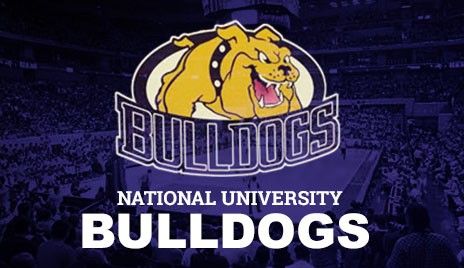 NU hopes youth crew ready in Filoil tiff
MANILA, Philippines – National University is building a team of young guns who they hope will rule the collegiate wars one day. And they will showcase their wares and capabilities in the upcoming Filoil Flying V Preseason Cup when it tips on May 5 at the Filoil Flying V Centre in San Juan.
The questions are… how fast will they mature and will management have the patience to see it through?
The last vestiges of their improbable UAAP title run of 2015 — Rev Diputado and Dave Wilson Yu — have graduated. Also, having exhausted their playing years are Matt Aquino and Troy Rike. They now have a team built of stars from different schools in the juniors divisions across various leagues.
And they've added quite a few more studs from their UAAP juniors champion team of last season.
One thing is for sure: there is no shortage of talent. Collegiate ball experience is altogether a different matter.
Holdovers from last season are Niko Abatayo, John Lloyd Clemente, John Galinato, JV Gallego, Issa Gaye, Sean and Dave Ildefonso, Enzo Joson, Michael Malonzo, Manny Mangayao, Miguel Oczon, Tzaddy Rangel, Meds Salim, Joshua Sinclair and Jonas Tibayan.
Returning from a knee injury from the previous summer is point guard Chino Mosqueda. Others competing for slots include Daniel Chatman, who showed his wares in the recent Chooks to Go 3x3 Pilipinas league, Marc Diputado, Cyril Gonzalez, Robert John Minerva, Anthony Sistoza and Patrick Wilson Yu.
Also, back for his third year is head coach Jamike Jarin, who is in all sorts of pressure as his young crew is having a tough PBA D-League campaign. The onus is on him to have his team come out with a better showing in the Filoil Flying V Preseason Cup.
The Bulldogs are in Group B of the tournament along with Adamson University, College of St. Benilde, Emilio Aguinaldo College, far Eastern University, Colegio de San Juan de Letran, Lyceum of the Philippines University and Mapua University.
NU opens its Filoil campaign on May 6 against CSB at 3:15 p.m.