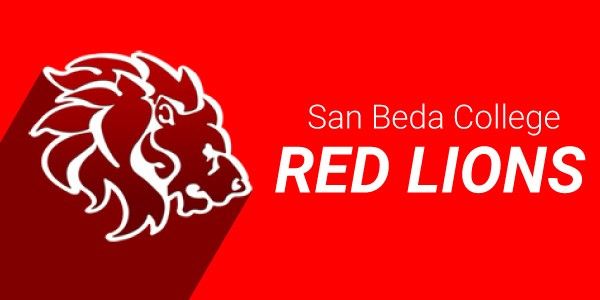 Canlas, Doliguez to lead San Beda's Filoil campaign
MANILA, Philippines – No Robert Bolick? No Jayvee Mocon?
No problem for the San Beda Red Lions, who are still expected to roll with the exciting James Canlas Kwekuteye and Clint Doliguez ready to take charge.
San Beda will parade a deep and talented lineup in the upcoming Filoil Flying v Preseason Cup, which tips off May 5 at the Filoil Flying V Centre in San Juan.
Fil-Canadian Kwekuteye emerged late last NCAA season and showed everyone that the Red Lions will be in excellent hands even with their two previous stars having moved on to the professional ranks. Doliguez, who at times in the previous season was the fourth or even fifth option on offense, is also ready to take charge in his third year at San Beda.
The two will provide scoring, rebounding, passing and leadership from the two and three spots, respectively. But San Beda isn't a two-man gang.
Sniper AC Soberano is back for his final season. Other fixtures from their three-peat in the NCAA are Donald Tankoua, Calvin Oftana, Franz Abuda, JB Bahio, Damie Cuntapay, Eugene Toba and Evan Nelle.
Moving up to Team A are former Red Cubs in point guard Prince Etrata, swingman Peter Alfaro, and forward Joshua Tagala. Looking to bag a slot on the team that is coached by Boyet Fernandez is former UE Red Warrior Ralph Penuela, who is looking to get his on-and-off career back on track. There is also recruit Alex Visser from Ateneo de Cebu. Arnaud Noah, who competed on San Beda's title teams a couple of years ago, is also looking to take one of the slots for foreign players and will probably have to compete with Toba for that position.
The upcoming NCAA season is the last where foreign players are allowed to suit up.
Others listed in San Beda's lineup are Ain Obenza, Marcus Gerome Ejercito, Miguel Franco Ratuiste, Resty Fornis, Sean Lenard Garcia and Miguel Andre Cruz.
The Red Lions made the last two finals of the Filoil Flying V Preseason Cup, winning it in 2017 against La Salle and losing to Ateneo in 2018. They remain favorites to win the prestigious preseason tilt.