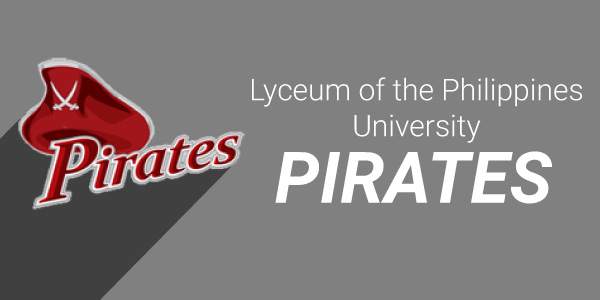 Pirates reload for Filoil, NCAA
MANILA, Philippines – The Lyceum of the Philippines University Pirates have reloaded for the upcoming Filoil Flying V Preseason Premier Cup.
Gone are CJ Perez, who is now wowing crowds in the PBA with Columbian, while MJ Ayaay is with the Alaska Aces.
After consecutive first runner-up finishes in the NCAA, the Pirates do not believe that they will suffer a power failure with the graduation of two of their studs from their last two campaigns.
Despite the departure of Perez, who provided a spark on both ends of the floor for head coach Topex Robinson, the Pirates might even be more dangerous as this team has a lot of talent and depth. And they have the hungry veterans who will want to go out with a bang.
Cameroonian center Mike Harry Nzeusseu and Toci Tansingco — who is more a natural three than a four or five — are both back for one last run with LPU. But this time, they will have help in the shaded area with the promotion of Jerwyn Guinto, the younger brother of former San Sebastian Stag Bradwyn, who is now with the NorthPort Batang Pier in the PBA to the NCAA squad.
Joining Guinto in the center position is Alvin Baetiong, who is one of many former San Sebastian Stags who transferred in recent years after expressing dissatisfaction with their team's former coaching staff. The others are point guard Lorenzo Navarro and forward Jayson David. Rhanzelle Yong, another former Stag, already played his first year with LPU last NCAA season.
The Pirates will also feature several stars from their Team B that actually played in the Filoil Flying V Preseason Premier Cup last year when the main squad was competing in the PBA D-League. Listed are dazzling forward Yancy Remulla and Casper Pericas, who will spell JV Marcelino but not lose any of the derring-do and fight of the latter when he comes in. Other newcomers include guards Jamba Garing and Vincent Cunanan.
The holdovers from last year's NCAA squad include point guard Niño Ibañez, shooting guard Jeff Santos, swingman Reymar Caduyac, power forward Enoch Valdez, who is expected to blossom this season, JV and JC Marcelino, Nzeusseu and Yong.
The experience the Team B players received from participating in last year's Filoil gig will help as will the NCAA and D-League experience of transferees like Navarro and David. The only thing this team needs to work on is their chemistry
The tournament will tip off on May 5 at the Filoil Flying V Centre in San Juan.