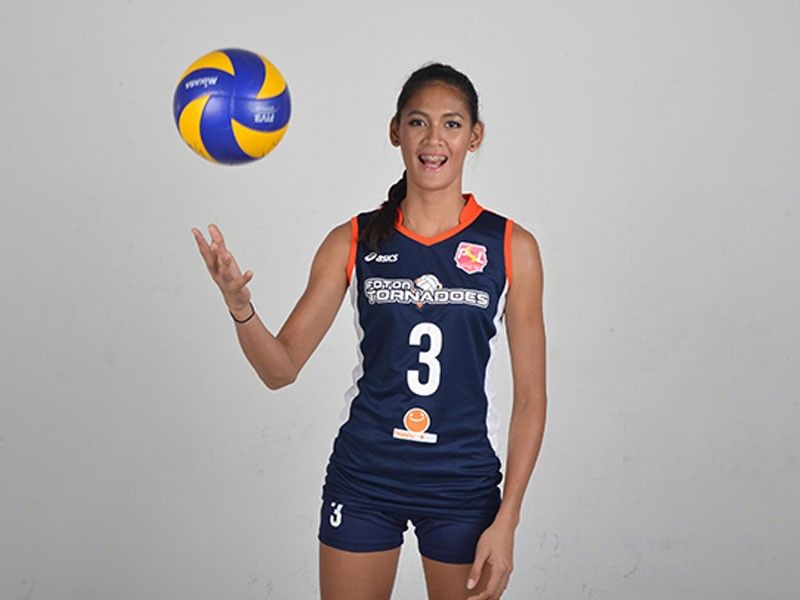 Foton's Jaja Santiago to play vs F2 Logistics
MANILA, Philippines – The long wait is finally over as Jaja Santiago is set to see action when Foton clashes with F2 Logistics in the Philippine Superliga Grand Prix.
Team manager Diane Santiago broke the news, saying that her younger sister would be available in their very crucial game against the Cargo Movers on Saturday at the Filoil Flying V Centre in San Juan.
The Tornadoes badly need Jaja.
In fact, after winning their opening game against United VC, the Tornadoes woes piled up as they lost 10 straight games to fall all the way to the basement of this prestigious women's club tourney.
They made some changes when they hired veteran international campaigner Milagros Collar of Spain, but their fate hardly changed as the old fire, the old hunger that made them two-time Grand Prix champion were no longer there.
That's why Jaja's arrival is such a welcome relief.
"Finally, Jaja would be suiting up against F2 Logistics this Saturday," said Santiago, a day after her sister was formally released by her Japanese club in Ageo Medics.
"We are in need of important wins in our next three games and we hope that Jaja can provide the spark."
Santiago said Jaja already attended training.
In her last session, she worked with setters Ivy Perez and Gyselle Sy so they can establish their connection.
Aside from that, she looks good playing next to Maika Ortiz, Elaine Kasilag, Shaya Adorador and her sister Dindin Manabat together with imports Collar and Courtney Felinski.
"So far so good for Jaja as far as training is concerned," Santiago said.
"We expect her to be at her best when we face F2 this Saturday."