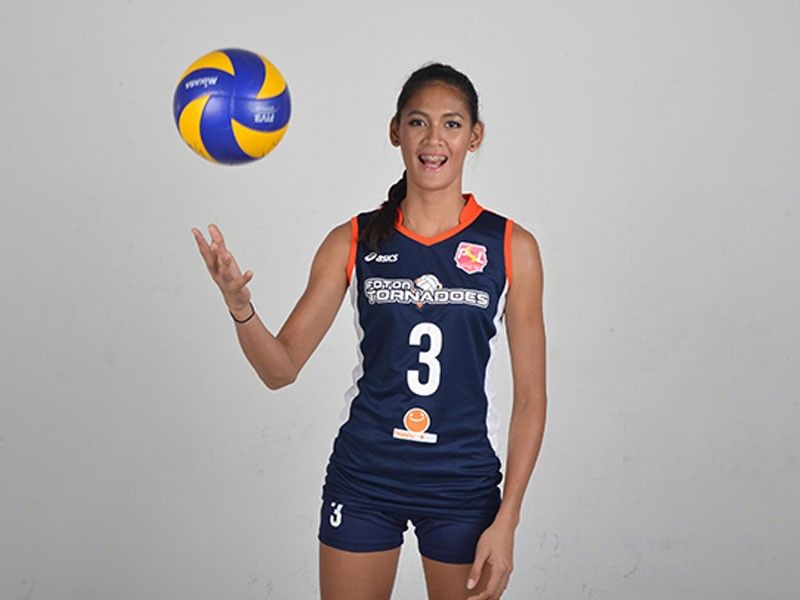 Jaja Santiago back home, awaits return to Foton in PSL
MANILA, Philippines – Jaja Santiago is finally in town following a long stint with Ageo Medics in the V.Premier League in Japan.
But the prized opposite would be sitting out when Foton clashes with United VC in the Philippine Superliga Grand Prix Tuesday night at the Filoil Flying V Centre.
Foton team manager Diane Santiago said they are still waiting for her younger sister's formal release from her Japanese club before she plunges into action in the PSL.
Her Korean agent is now processing Jaja's release papers, giving her a handsome chance of suiting up when the Tornadoes battle F2 Logistics on Thursday.
Interestingly, it's also going to be MJ Perez's debut with the Cargo Movers this season, making the match a must-watch affair.
"We're still waiting for her release papers from Ageo," said Santiago, whose other sister, Dindin Manabat, is now campaigning with the Tornadoes after her own stint in Japan.
"We were told that she can suit up against United VC tonight. But we respect her contract and we want to make sure that her Japanese club released her properly before she plays for Foton. Her agent is now working on it. Maybe you can see her back in action on Thursday."
Jaja, who arrived Monday night, could be a big help to the Tornadoes.
After winning their opening game over United VC, the Tornadoes suffered a nine-game losing slide that pushed them to the basement of the same conference they used to rule when they still had Lindsay Stalzer as one of the two imports.
Santiago said if Jaja can play in their last three games of the preliminaries, they might be able to pluck some wins and march to the quarterfinals oozing with confidence.
"As much as possible, we want Jaja to play so we can win a game or two before the quarterfinals," Santiago said.
"At least we will play with a complete team when we go to quarterfinals, probably against Petron or F2 Logistics."