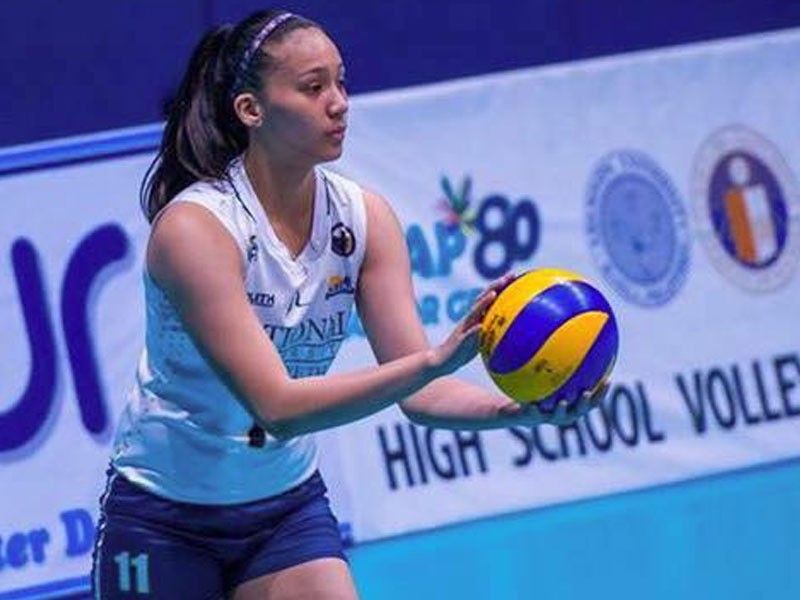 Faith Nisperos
Photo from 'Faith Nisperos FP' Facebook
Faith, dreams and that 'One Big Fight': Faith Nisperos on her move to Ateneo
MANILA, Philippines – If you want to fully understand Faith Nisperos, you will have to look farther than her volleyball credentials.
You will have to start with her lovely name, which is more than a name. It is most apt as it defines who she is. At the very core of her being is her unwavering faith in her religious convictions.
"'Faith' is unquestioning belief and full trust in the Lord," explained Nisperos. "Ateneo de Davao's school motto is 'Fortes in Fide' or 'strong in faith.' I have always tried to live by that code. And as I go through my journey in life, I always trust the Lord's plan for me. His will be done."
When the two-time girls' division MVP and two-time Finals MVP awardee made her decision to go to Ateneo de Manila University for college, it set the local volleyball scene and social media abuzz. To those who know her well, the decision didn't come as a surprise. For all the pitches made by other schools, it really boiled down to two of them — staying with National University or going back to Ateneo.
Nisperos went to Ateneo de Davao University for her elementary education but transferred to Nazareth School of National University seventh grade all the way to senior high school.
Even then, it wasn't an easy decision to move.
"It was also difficult for me and my parents (about moving from AdDU to NU)," she admitted of that move. "It took a lot to convince my parents but ultimately, I decided that I wanted to study at NU."
However, she did leave the door open to transfer for college.
"One condition for her to moving to Manila was to give her the freedom to choose where she wanted to college," shared someone who is familiar with the details of her decision.
And it was agonizing decision for Nisperos. One she mulled over and over. She took us through the process that helped her arrive at that decision.
"January 19, 2019 was the day I took the Ateneo College Entrance Test (ACET)," related Nisperos. "The campus was filled with vehicles going to the examination venue and I knew traffic was bad. Instead of taking a tricycle, I decided to walk from the (Katipunan) LRT station to the (Ateneo) High School complex. I passed by the college buildings and imagined myself in them. As I passed the Church of the Gesu, I reflected if this is the school where I will see myself in the next years. After taking the ACET, I knew that Ateneo was the school for me."
In fact, the cover photo of her Facebook page is of the Church of the Gesu inside the Ateneo campus.
Faith even remembers when that photo was taken. "It was May of 2013; the same date when I had my picture taken with Ate Alyssa (Valdez)," she revealed. "I was thinking that someday, I will be a student-athlete in this school."
Yet still the decision did not come easy.
"It took me four months to finally decide. I asked for guidance from my parents and even asked for signs from the Lord through prayer. I was reminded every time to find God in all things. And that just did it for me."
Season 81 did not end the way Nisperos and her Lady Bulldogs teammates envisioned. For the first time in five years, NU did not come away with the winners' medal. "It was heartbreaking," she said of the finals loss to De La Salle Zobel. I know that my former teammates will continue what we started and will bring back the crown to NU. But for me, this is the start of a new journey."
"Going to Ateneo is a dream come true."