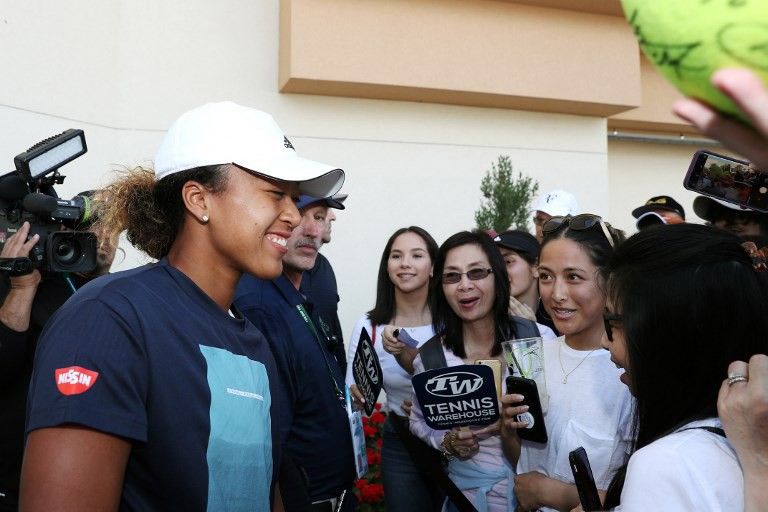 Naomi Osaka of Japan interacts with fans after unveiling a mural with her likeness during the BNP Paribas Open at the Indian Wells Tennis Garden on March 05, 2019 (March 06, 2019 Manila Time) in Indian Wells, California.
Yong Teck Lim/Getty Images North America/AFP
Naomi Osaka pens thank you letter to fans
MANILA, Philippines -- Naomi Osaka has become a household name in the world of tennis.
After back-to-back grand slam titles in 2018, including an infamous US Open final victory against superstar Serena Williams, the 21-year-old has risen to the top. But the Japanese-American is far from gloating.
Taking to Instagram after an encounter with fans en route to her title defense in the Indian Wells Masters tournament in the US, the two-time grand slam champion penned a letter to her supporters.
"Recently, a lot of parents have been coming up to me and telling me that their kids look up to me, those words literally blew me away," Osaka's instagram post read.
"Honestly, I wanted to cry because my heart feels so full in these moments and I realize that it isn't just about tennis, it's about inspiring the next generation," she said.
With the amount of success Osaka's young career has already given her, it would be easy for the world number one to feel superior to everybody else.
But it looks like she is far from it. Staying humble despite her success, Osaka is easily loved both on and off the court.