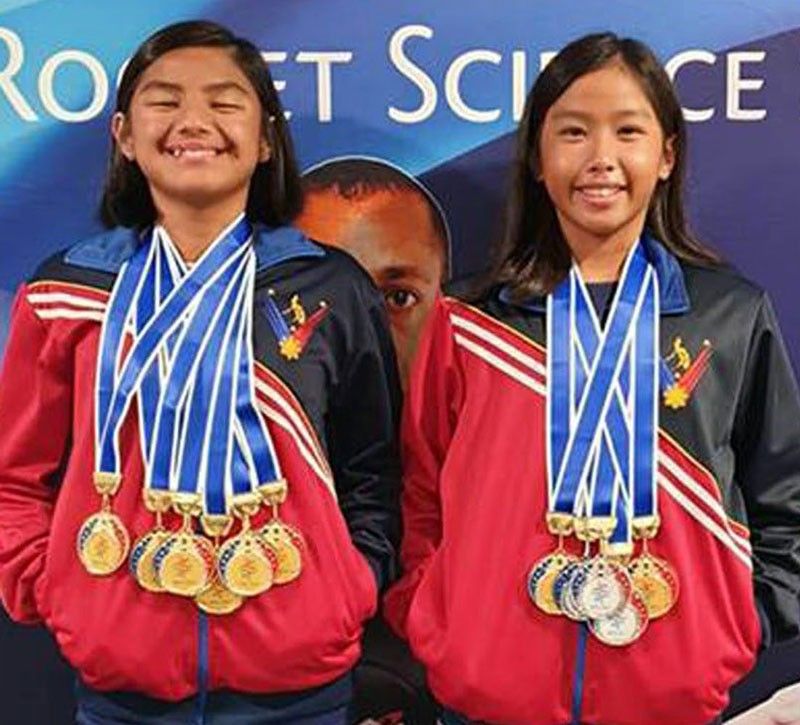 Micaela Jasmine Mojdeh (left) and Julia Basa.
Micaela Jasmine Mojdeh, Julia Basa dominate Beijing swim
(The Philippine Star) - February 27, 2019 - 12:00am
MANILA, Philippines — Micaela Jasmine Mojdeh continued to show promise as she bagged eight gold medals and set seven meet records in the Beijing All-Star Swimming Championships held at the Water Cube in Beijing over the weekend.
Mojdeh, the top swimmer of the Philippine Swimming League (PSL) in the girls 11-12 division, ruled the 200-meter fly (2:17.89), 200m individual medley (2:25.68), 200m breaststroke (2:43.51), 100mbutterfly (1:04.67), 100m IM (1:09.85), 50m butterfly (29.41) and 50m breast stroke (36:13), all meet records.
Her eighth gold came from the girl's 11-12 division 100m breaststroke (1.17.77).
"After a year, I never even thought of her competing in Beijing and sweeping eight gold medals and breaking seven records carving her name in the walls of ISB (International School of Beijing)," said Joan Mojdeh, mother of Jasmine.
Julia Basa set a new mark and won the gold in the 200m backstroke (2:45.10). She won another gold in the mixed 400m freestyle (5:14.31) and went home with the silver in the 200m freestyle (2:28.28), 100m back stroke (1:29.31) and 50m backstroke (36.28).
PSL chairman Nikki Coseteng and president Susan Papa were elated with Mojdej and Basa's latest accomplishment which came at the heels of a dominant performance of Jasmine in the Dubai championship late last year.