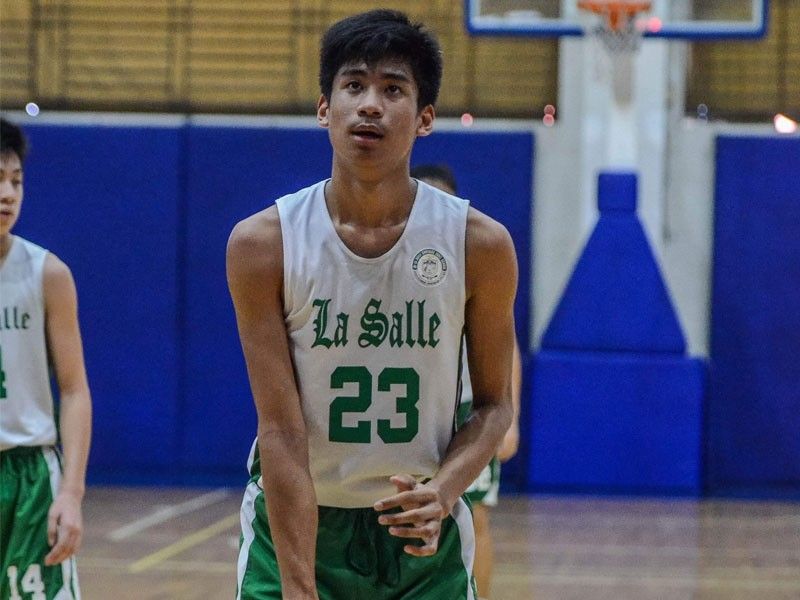 De La Salle Zobel's Rhyle Melencio
Melencio grandson powers DLSZ to BBI win
MANILA, Philippines – The sons of Philippine basketball stars continue to show their wares in the sulit.ph BBI tournament at the Moro Lorenzo Sports Center in Quezon City.
Rhyle Melencio, the grandson of Philippine basketball great Rogelio "Tembong" Melencio, led De La Salle Zobel to a 73-64 win over club team Grind Hoops.
The young Melencio led his team with a double-double of 16 points and 13 rebounds. Teammate Nico Mulingtapang also scored 16 points with Christian Vergara and Sead Chang added 12 and 11 points, respectively.
Rhyle stands 6'1" and plays right handed as well as the combo guard position for the Junior Archers.
DLSZ likewise posted an early lead that they managed throughout the match. The Junior Archers pace the eight-team division with a 7-0 record.
Tembong Melencio is considered one of the Philippines' best basketball players. He was a part of two FFIBA Aisa gold medal squads (1967 Seoul and 1973 Manila) as well the 1972 Olympic team that competed in Munich, Germany.
In other sulit.ph BBI Under-14 games, the Ateneo Blue Eaglets got the jump on their San Beda counterparts in the first period and steadily built a huge lead that they never surrendered for an 80-59 win.
Garrick Lao, the son of former PBA player Gilbert Lao, stood tall for Ateneo as he tallied 17 points in the win. Jeremy Felix and Luigi De Leon added 12 points while LeBron Nieto, younger brother of Blue Eagles' Matt and Mike Nieto, bucked a subpar game with 10 rebounds, eight points and five assists.
San Beda's Renzo Competente led his side with 16 points with teammate Carlos Cantorna adding 10 points and nine boards.
In other Under-14 action, club team Malabon defeated Kings Montessori School, 97-78, with Yeshua Espiritu tallying 19 points for the victors.
Over at the Under-16 Division, the AMA Computer College Junior Titans crushed Sto. Niño, 78-50, behind Daryll Durante's 14 points and nine rebounds.