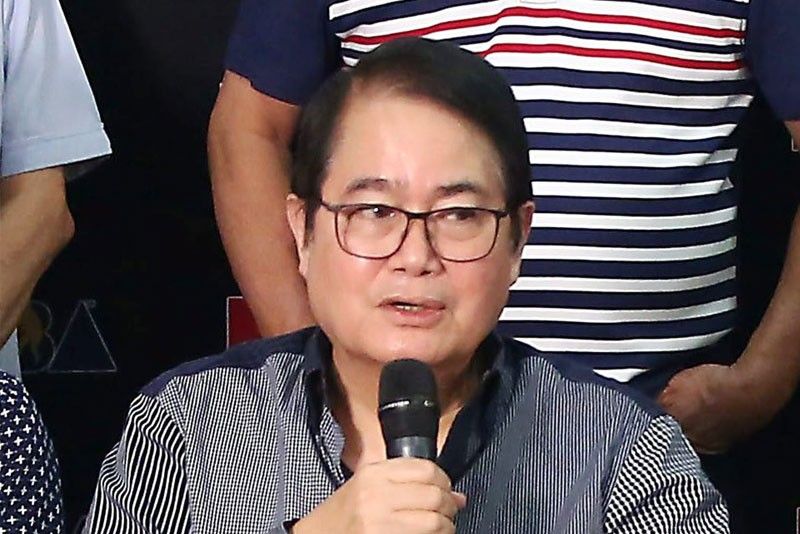 Uytengsu urged to air grievances in proper venue
MANILA, Philippines — PBA chairman Ricky Vargas called on the league ethics committee yesterday to take a look at a recent statement of Alaska Milk team owner Wilfred Steven Uytengsu alluding to violations by ball clubs of certain league rules.
Vargas said he's deeply bothered by the statement of Uytengsu especially as none of the insinuations were ever raised in the PBA board.
The MVP Group top executive, now serving a second straight term as PBA board chair, encouraged Uytengsu to attend the board meetings and discuss his grievances there.
"WSU (Uytengsu) has questioned the integrity of the PBA by alluding to questionable trades, violations of the rule on salary cap, and control of the affairs of the PBA by two corporate groups, among others. The statements of WSU do not surprise me at all as this has always been his way to ventilate his thoughts in public from the hip," said Vargas.
"(But) what is proper was for him to discuss his grievance with the PBA Board of Governors where his team is ably represented by a governor who is now the vice chairman. There he can formalize his grievance and submit proof to substantiate his claims," Vargas added.
Uytengsu hit certain ball clubs for alleged rule violations during the PBA Press Corps Awards Night where he was a recipient of a Lifetime Achievement Award.
The league chair said making unfounded statements will only be detrimental to the league.
"We have already hurdled a challenge that divided us in the recent past. We now have a commissioner who is grounded with his work. Baseless statements will not help us move forward," said Vargas.
Vargas said he'll leave it to the PBA ethics committee to review Uytengsu's remarks, and if necessary, to take appropriate action.