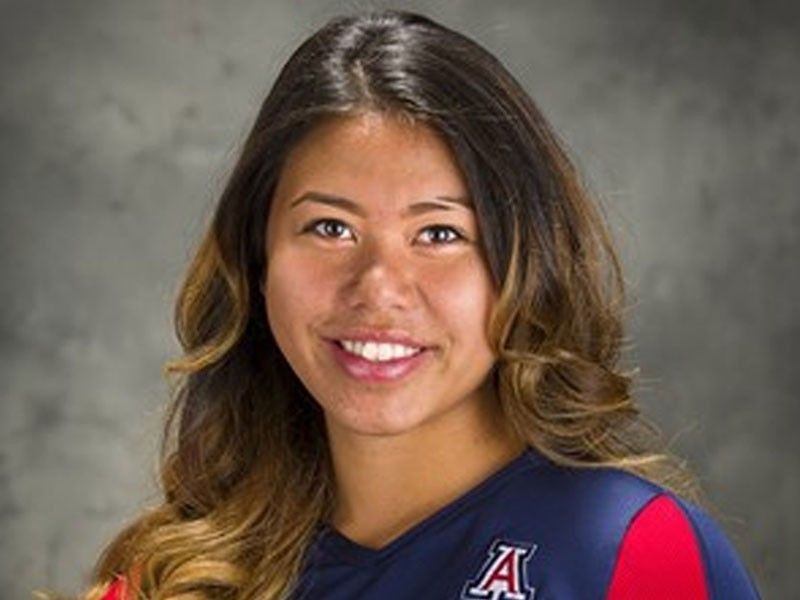 Kalei Mau
Photo from arizonawildcats.com
Source: Good chance for Kalei Mau to make national volleyball team
MANILA, Philippines – It appears that Kalei Mau survived the cut for the national women's volleyball team.
An insider revealed that Larong Volleyball sa Pilipinas, Inc. president Peter Cayco and head coach Shaq Delos Santos were greatly impressed with the performance of the Filipino-Hawaiian spiker in the two-day tryout two weeks ago.
The source said the 23-year-old Mau has a handsome chance of making it as her combination of speed, height and skills could be major boost to the national squad that is in dire need of scoring punches.
"They like her," said the source, speaking on condition of anonymity because he's not authorized to reveal the outcome of the tryouts.
"At this point, the national team needs an additional scorer outside Alyssa (Santiago) and Jaja (Santiago). I believe adding Kalei to the pool makes a lot of sense."
The LVPI is expected to reveal the outcome of the tryouts next week.
Cayco said once they release the names of those who will compose the pool, they will ramp up the training if preparation for three major international tournaments ahead, including the 30th Southeast Asian Games.
"We will come up with an announcement next week," he said.
Aside from Valdez and Santiago, also part of the core of the national squad are Mika Reyes, Kim Fajardo, Kianna Dy, Dawn Macandili, Denden Lazaro and Maika Ortiz.