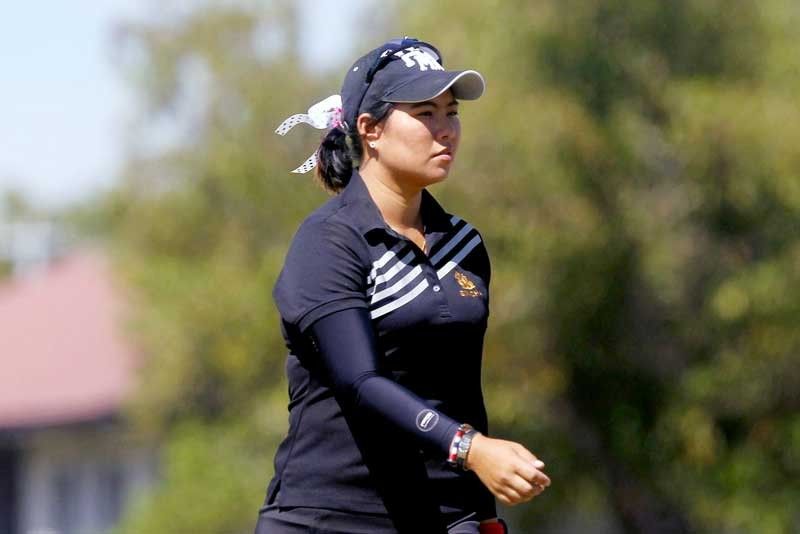 Strong windup nets Chonlada share of lead
MEXICO, Pampanga, Philippines — The Thais lived up to the hype but two Pinay aces kept them in sight in a wild start of the ICTSI Beverly Place Ladies Classic marked and marred by strong, wobbly finishes here yesterday.
Tough pin placements likewise made the short, flat Beverly Place layout a lot more challenging with the wind likewise adding up to the test after blowing from various directions, bedeviling the games of the other fancied players in the fold.
But Chonlada Chayanun proved up to the challenge, birdying two of the last four holes to card a 69 and lead the crack Thai charge although Princess Superal and Chihiro Ikeda stayed in the mix with a pair of gutsy 70s.
Mookharin Ladgratok and Ornnicha Konsunthea also hit late birdies to match Chayanun's two-under par effort, giving the country's perennial regional rivals early control of the P750,000 event serving as the third leg of the new Ladies Philippine Golf Tour season.
"The pin placements are difficult, placed near the edge of the greens," said the 24-year-old Chayanun from Lopburi, a two-hour drive from Bangkok, who highlighted her round with three birdies inside three feet at the front.
Ladgratok checked a bogey-bogey skid from No. 15 with a birdie on the 17th while Konsunthea, who tied for sixth with Chayanun in the last LPGT stop at Pradera Verde, birdied the par-5 closing hole from five feet as the Thais set in motion their bid to extend their domination after winning five of the 12 tournaments in the previous edition of the circuit put up by ICTSI.
But the local aces didn't stray too far behind the Thais although Ikeda needed to birdie the last hole to save a 71 after blowing a sterling three-birdie splurge after five holes. The many-time LPGT winner bogeyed Nos. 7 and 9, birdied Nos. 12 and 16 to atone for a double-bogey blunder on No. 15 then recovered from a bogey on the 17th with that closing birdie for a 33-37 card.