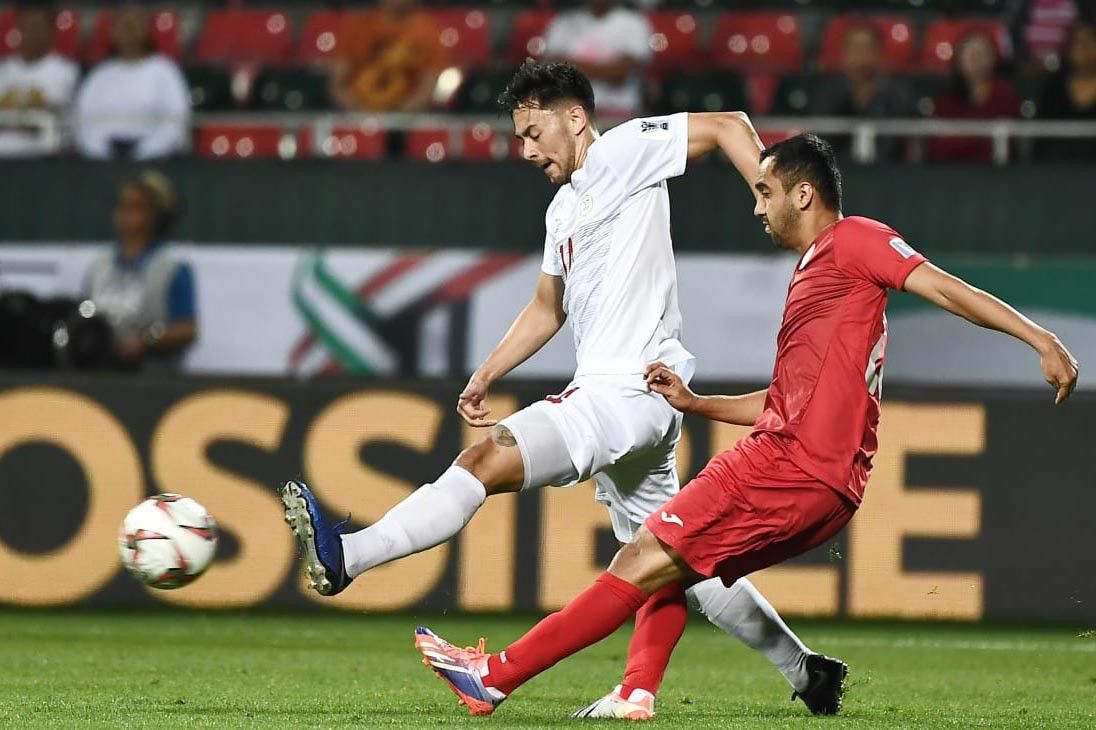 Philippines' Kevin Ingreso comes under pressure against Kyrgz Republic
Courtesy of AFC website
Azkals bow out of Asian Cup after loss to Kyrgyzstan
MANILA, Philippines — The Philippine Azkals are heading home, but they won't be returning empty-handed.
Following a winless maiden campaign in the 2019 AFC Asian Cup, the Philippine booters can only learn from experience.
Their historic Asian Cup stint ended at the hands of Kyrgyzstan, 3-1 after 29-year-old Stiker Vitalij Lux scored a hat trick on the Filipinos.
Meanwhile, Azkal Stephan Schrock scored a goal late in the match to make history as the Azkals' first goal in the quadrennial league, albeit only a consolation after losing all three matches in their campaign.
Despite their 0-3 record, the Azkals leave the cup with their heads held high. Lacking experience didn't stop the Filipino booters as they held their ground against powerhouse South Korea and higher-ranked China -- all this without the service of famed goal keeper Neil Etheridge who is currently playing for Cardiff City in the Premier League.
With the lessons of their inaugural Asian Cup stint under their belt, it's nowhere to go but up for Sven-Goran Eriksson and the Azkals.