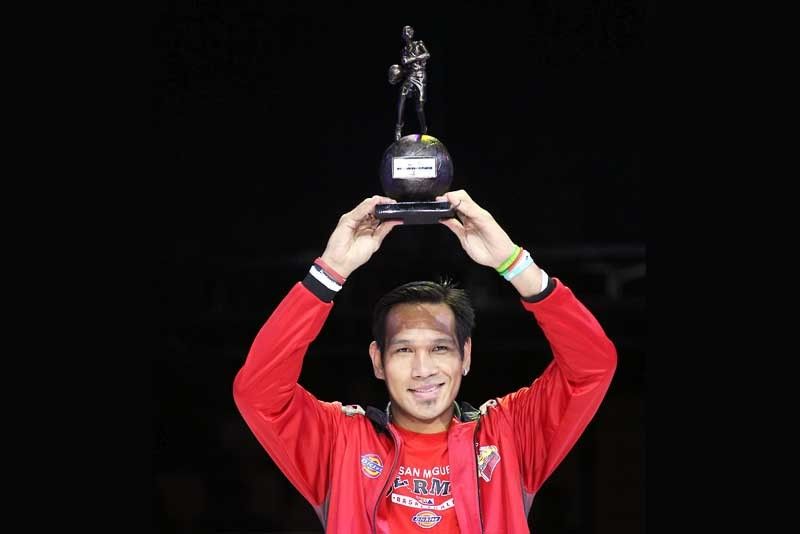 Fajardo stood mighty proud at mid-court as he earned the rare distinction and led the honor roll in PBA Season 43 Leo's Awards Night at the Philippine Arena in Bocaue, Bulacan last night.
Jun Mendoza
Despite 5 MVP plums, Fajardo says there's still room for improvement
MANILA, Philippines — Being the best can easily go to your head but June Mar Fajardo is making sure he stays grounded.
On Sunday, Fajardo made history as he clinched his fifth straight MVP title — a feat that no other PBA cager has accomplished before.
The achievement had fans and media alike calling Fajardo the 'GOAT' — Greatest Of All Time — and 'in a class of his own' with his individual prowess ruling the league.
Despite this, the San Miguel big man is not yet satisfied.
"Sana hindi ito yung last" He said during his acceptance speech.
"Gusto ko lang naman mag-improve eh. Ayoko maging stagnant" He added.
Fajardo averaged 20.6 points, 12.4 rebounds and 1.2 blocks last season. He also took home two Best Player of the Conference awards.
With hardwork and determination still on his mind, there's no other way but up for The Kraken.