Stags go 2-0 in BBI cagefest; Archers win
November 27, 2018 | 2:12pm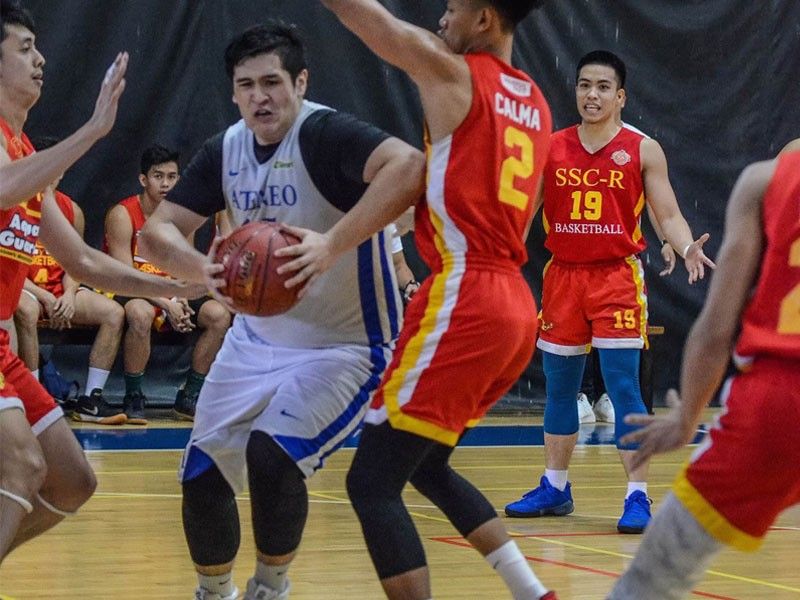 MANILA, Philippines – Fresh off their conquest of La Salle's Team B during the opening weekend for the sulit.ph Breakdown Basketball Invitationals' Men's Under-25 tournament, the San Sebastian Stags flexed their muscles with a 76-46 triumph over Ateneo Team B.
Although backstopped by its NCAA veterans, the Stags turned the ball over to their second unit, which blew the game wide open in the second quarter. From a 17-11 lead at the end of the first period, the Stags, behind Romel Calahat and Michael Are, swamped Ateneo with a 23-7 splurge. Are scored 11 of his game-high 15 points in second canto.
Ateneo played better in the second half behind Pat Maagdenberg, who finished with 11 points, but the lead was too huge to overhaul.
San Sebastian dominated play inside the paint, scoring 38 points to Ateneo's 26. They also scored 26 points off 24 turnovers by the Blue Eagles.
In other matches, De La Salle's Team B, crushed the Manuel L. Quezon University Stallions, 79-44, behind Jordan Bartlett's 20 points. The Green Archers also got a key reinforcement in the form of Gabe Capacio (Mark Dyke and Encho Serrano will suit up for their next BBI match), who added 10 points to the effort.
DLSU took over the game from the opening tip and held MLQU to below double digits in the first and third periods.
San Sebastian climbed to 2-0 while DLSU evened its slate to 1-1; tied with UP. Ateneo slumped to its second straight defeat.
In other BBI action, Grind Hoops defeated Blue Eaglets, 77-72, while La Salle Greenhills blasted Kings Montessori School, 93-59 in the U-14 division. Ateneo scored two wins in Under-12 action when their SBP team pummeled their Xavier counterparts, 65-50, and the Ateneo Paya team squeaked past Rich Golden Showers Montessori School, 67-63.
The Xavier Golden Stallions' Under-10 team salvaged a measure of pride by crushing La Salle College of Antipolo, 71-29.