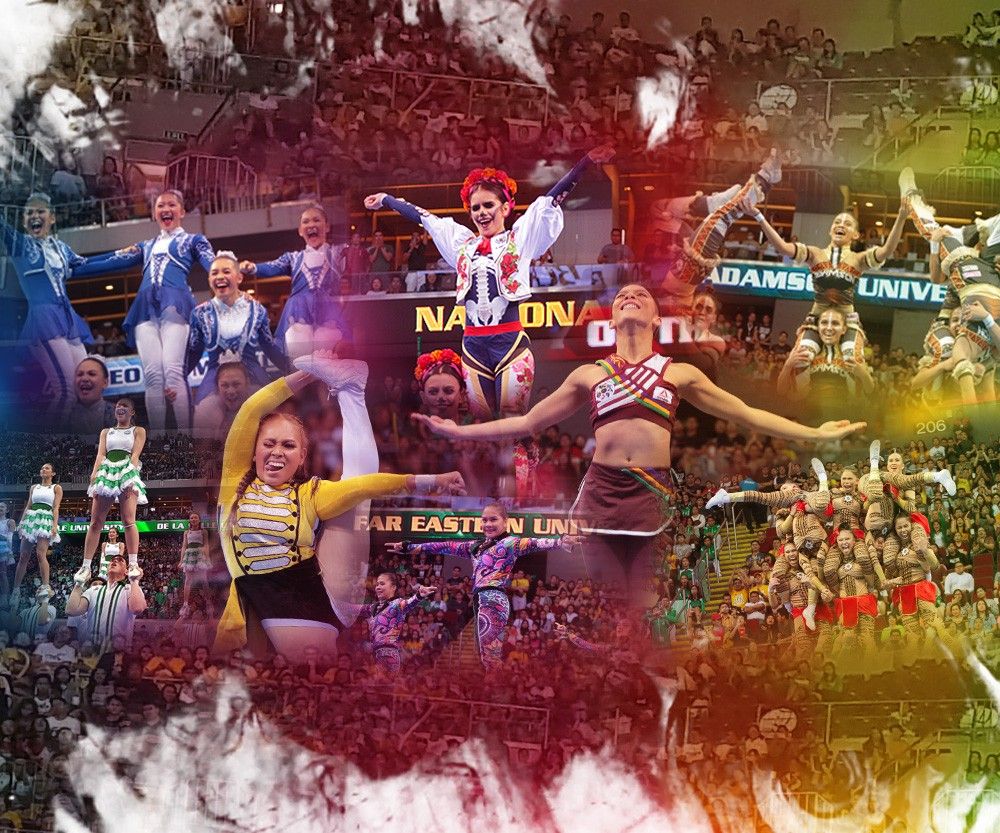 This year's UAAP 81 Cheerdance Competition did not disappoint, with teams parading unique costumes and adopting intriguing themes to accompany their performances.
Collage by Jonathan Asuncion, Philstar.com multimedia manager
UAAP 81 Cheerdance: Breaking down the routines, themes and hashtags
MANILA, Philippines – This year's UAAP 81 Cheerdance Competition, perhaps Philippine college sports' most anticipated annual event, again took the spotlight on the boob tube and had social media abuzz with the teams' routines, themes and costumes.
In the end, it was the National University Pep Squad who reigned supreme with a flawless, redeeming performance that erased the bitter memory of last year's mediocre finish.
And with another unique tiff on the books, let's break down what transpired in the four-hour show witnessed by a live audience of 20,000 and thousands more across the land. These photos were shot by Philstar.com's Kat Leandicho and Uela Badayos of Interaksyon, Philstar.com's sister publication.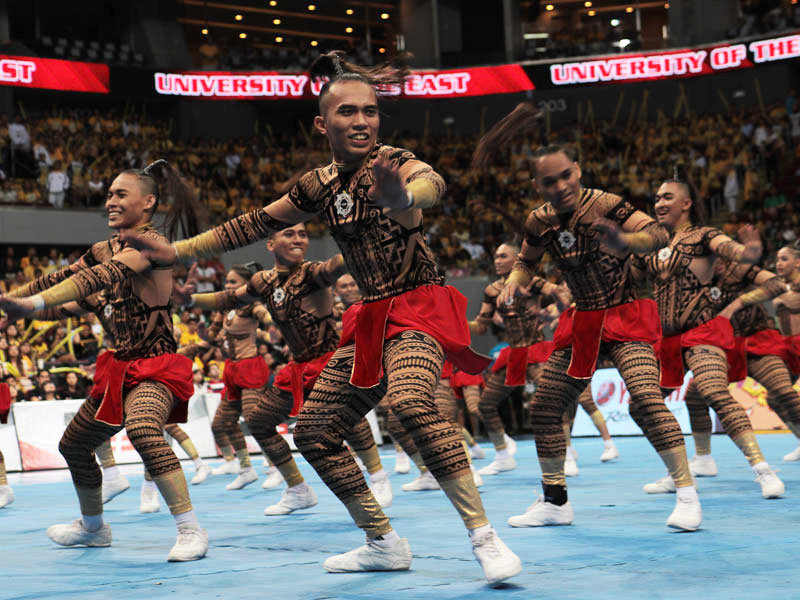 The UE Pep Squad looked back into their native roots and suited up with their Pintados-themed costumes as they executed their routine in tribal music. Thus, painting #1saAngKulayNgDugo. Still, UE fell from third place last year to fifth.
Interaksyon/Uela Badayos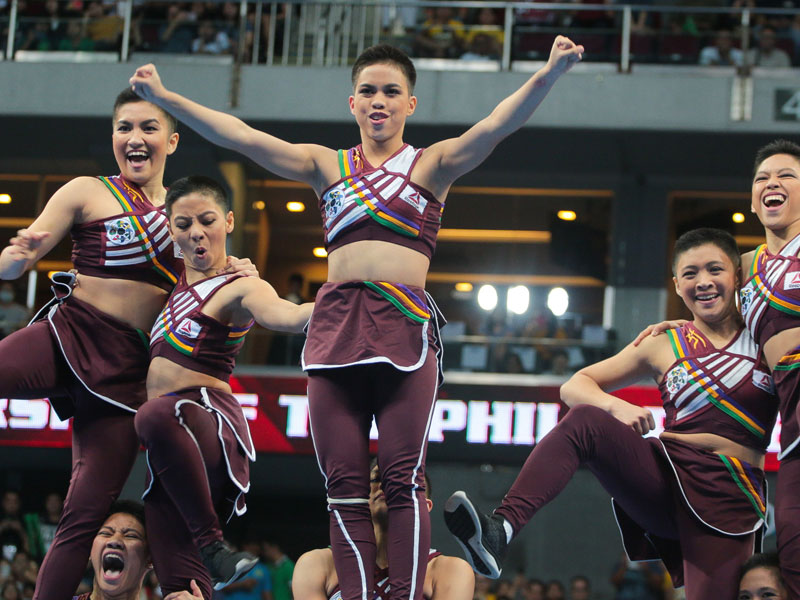 The UP Pep Squad paid homage to the colors of their pride, the Sablay. The #IskulayNgSablay each had their representation — maroon for love, green for rise, yellow for joy and purple for hope. They finished sixth.
Philstar.com/Kat Leandicho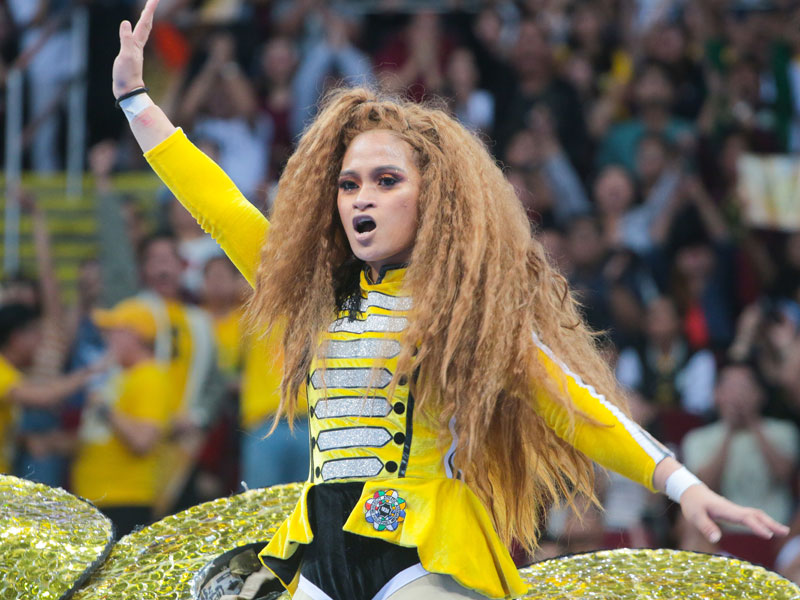 Turning away from their fierce side, the UST Salinggawi Dance Troupe channeled their inner #DivaSantoTomas with a Beyonce-inspired performance. They even had their own "Queen B" who slayed the stage and ran the world. UST ended up just a decimal away from a podium finish, ending up at fourth.
Philstar.com/Kat Leandicho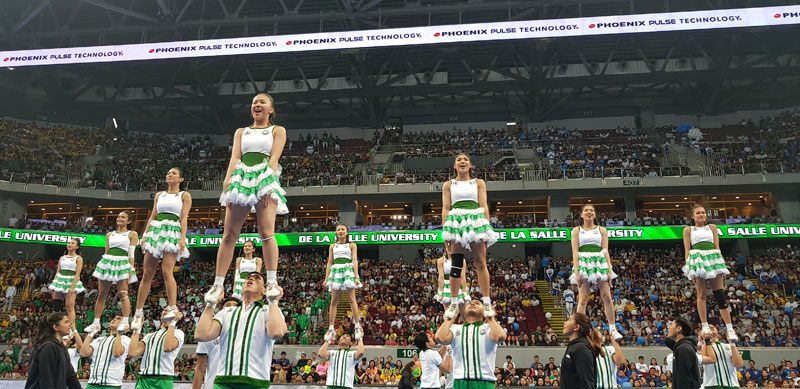 The DLSU Animo Squad suited up as the #NicestKidsInTown and swayed their routine Broadway-style based on the musical "Hairspray." However, La Salle hit rock bottom and had its worst showing so far.
Philstar.com/Kat Leandicho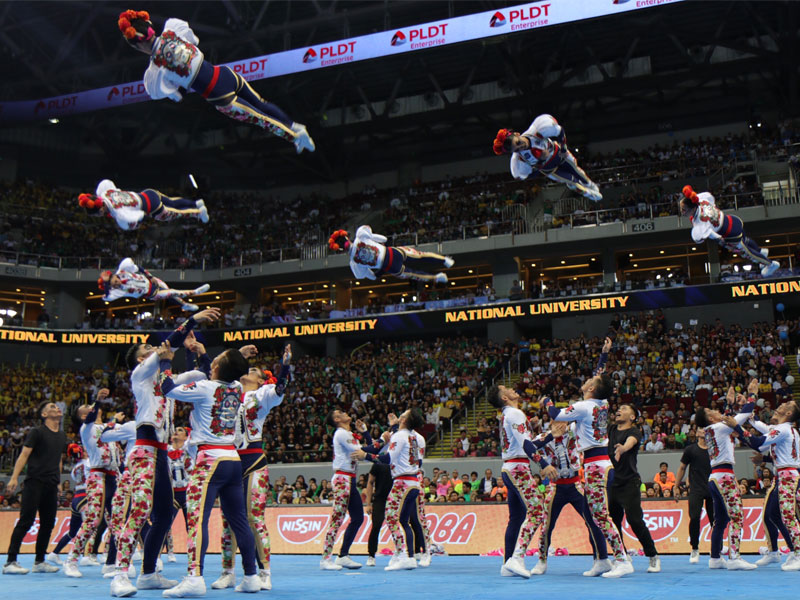 NU successfully had their "comebark." NU revived its legacy and secured the title this season from last year's share-of-fourth-place finish. Their face paints and suits screamed #VamosNationalU and resembled the Mexican-styled costumes from the 2017 Disney film "Coco."
Interaksyon/Uela Badayos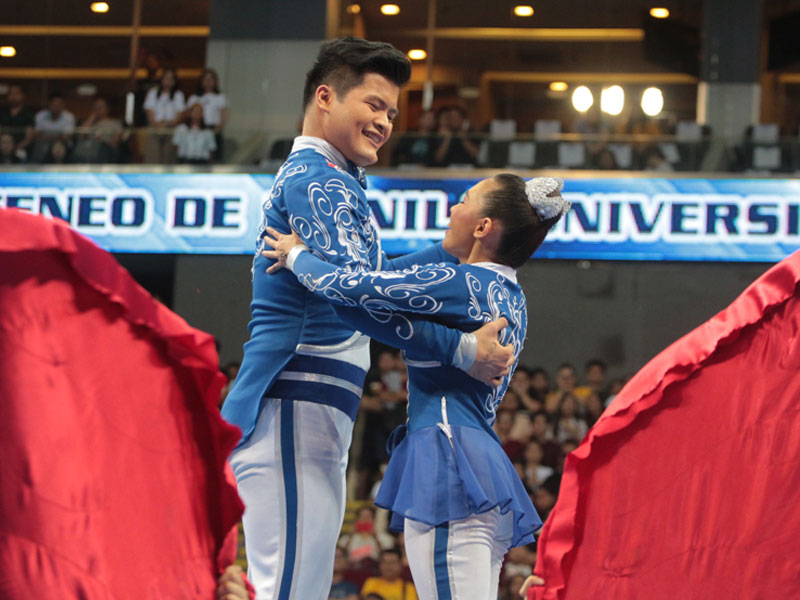 For their part, the Ateneo Blue Babble Battalion took us back into our childhood with #OneBigFairyTale. They showcased a "whole new world" Disney-themed act with portrayals of Disney princesses such as Ariel, Mulan and Jasmine. Ateneo ranked seventh, a slight improvement from last season's eighth place.
Philstar.com/Kat Leandicho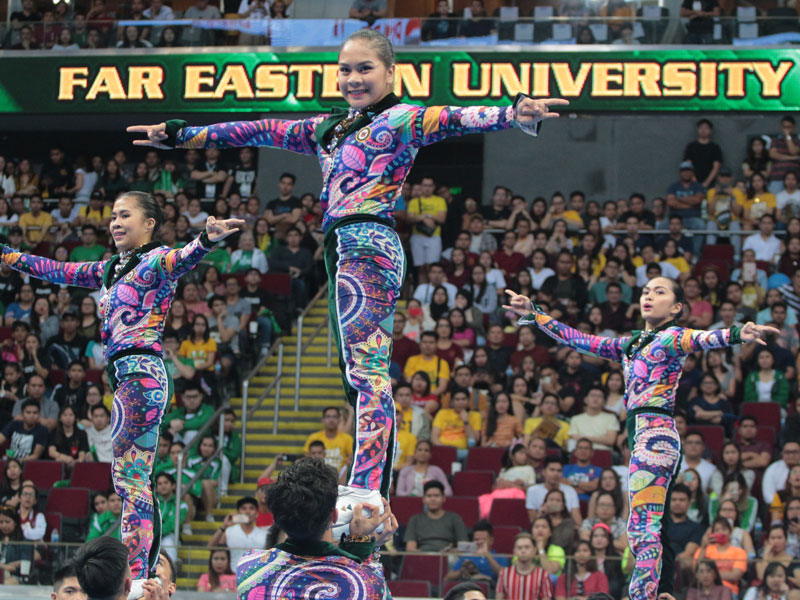 #FEUGotTheFunk and landed first runner-up this year as the FEU Cheering Squad grooved and moved the arena with their own throwback mix of 70s music.
Philstar.com/Kat Leandicho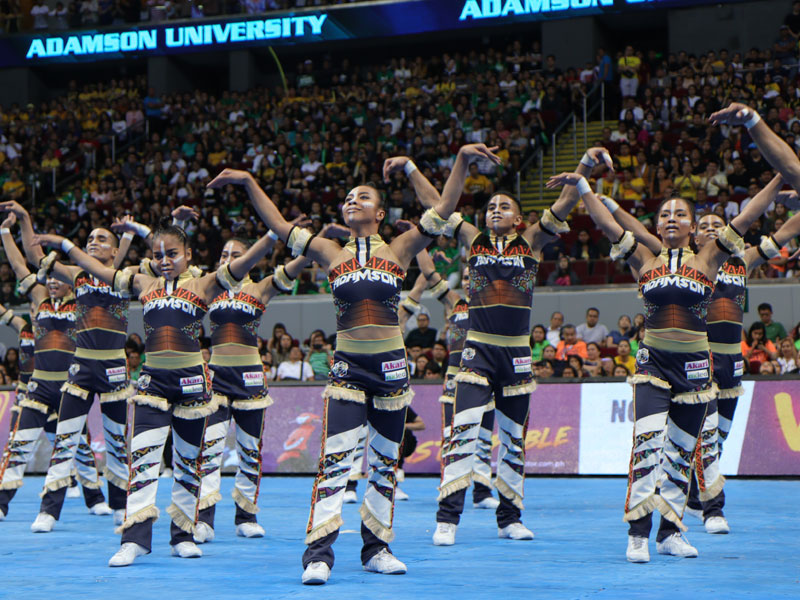 For back-to-back podium finisher Adamson Pep Squad, #OrangeIsTheNewBlue. Although they slid from champions to second runner-up, they still soared their animalistic side as they were clad in their lion headdresses in a Lion King-inspired run.
PInteraksyon/Uela Badayos