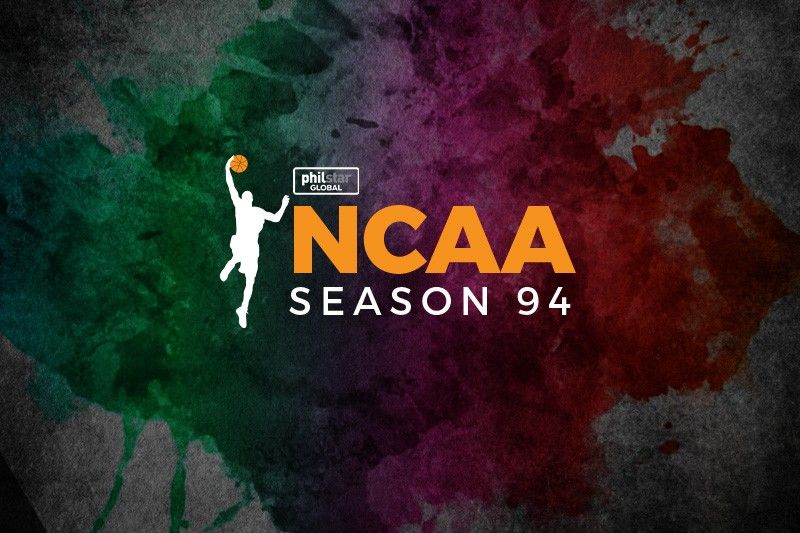 NCAA 94 wind-up: Letran, Lyceum, Perpetual
MANILA, Philippines – At the end of the NCAA matches last Thursday, October 11, San Beda was atop of the field with a 15-1 record. Lyceum knocked the College of St. Benilde out to go to 15-2 with a game to play. Letran, with two matches to play, is at 12-4 while the Perpetual Help Altas are at fourth with an 11-5 record.
This past NCAA season has seen a lot of talk about Lyceum, Letran, Perpetual Help, Benilde and even San Sebastian. San Beda, perhaps because people have so gotten used to them being at the top, have quietly glided into the semifinals like a shark. For any talk about other teams unseating them, the defending champions are still the top dogs. And any time you have game changers like Robert Bolick Jr. and Jayvee Mocon, you have a very good chance of winning.
Having watched Lyceum very closely these past two seasons, including their PBA D-League stint, they are good but with a vulnerability that others have to repeatedly expose.
At times, I wonder about the efficiency of Lyceum's offense where they play pedal-to-the-metal basketball and can be wasteful with their chances especially inside. Furthermore, they do not have any real inside player. Everyone is a stretch player. At times, you will find the Pirates firing from the outside with no one inside to rebound.
One thing they have going for them is the incredible CJ Perez, who plays at a speed higher than most in terms of going for balls, rebounds, and anticipating passes. If this team wants to beat San Beda, Letran, or Perpetual Help, the key is the inside game where they need to dominate the boards and points inside the lane.
That inside play is why Letran matches up with them so well. Larry Muyang and Christian Fajarito (not to mention Bong Quinto) do such a great job inside and then you have to contend with the outside shooting of JP Calvo and Bonbon Batiller. Even without Jerrick Balanza, they remain every bit as potent. Imagine if Jeremiah Taladua, EJ Agbong, or even Jason Celis starting chipping in consistently. They can upend any team in the semis. I'll say this… if teams had no foreign players, Letran would win it hands down (with a lot of competition from Mapua and San Sebastian).
A word on the second round match between LPU and CSJL, I thought that the overturned 3-point shot — while correct — took too long to make and that had a bearing on the Pirates late offensive thrust. I think that the league officiating crew should really work on improving their craft.
Regarding the CSB Blazers — and I pointed this out in our previous analysis here — what hurt them aside from a lack of maturity from certain players is how the ball stopped moving around and the dip in Unique Naboa's play. When that happened, this team went to a lot of one-on-one ball with many players waiting to see what Justin Gutang would do.
The bench too disappeared as the coaching staff went to a shorter rotation. I thought that their bench was a source of strength in the preseason. Granted the NCAA is a different animal from the summer leagues, you still do not run away from what made you successful. But as head coach TY Tang told me, there is much to be learned and they will come back much better. I don't doubt that.
With the Altas, I have to really give it to Frankie Lim, who has done a remarkable job. Coach of the Year, I should say for this multi-titled coach. It was easy to not give him props when he was with San Beda because it was a loaded team that has won with different coaches through the years. But this team of refugees and underachieving leftovers? What a terrific job.
Kim Aurin when he was playing behind Ervin Grospe and Jordan Dela Paz in Jose Rizal University… well, he didn't show much. But he's played steady and tough. Edgar Charcos has certainly showed why he was the heir to Roi Sumang in UE until people left due to rows with their former coach. AJ Coronel, I always thought as talented (one of Aric Del Rosario's recruits from Pampanga). But he seemed to have lost his way from last year to parts of this year's first round. But he has come on strong.
If they are docked wins because some of their players are supposed to have violated their residency, then it is a shame. As of yesterday, I was told that no one filed a protest just yet. Naghihintayan kuno. But even so, it is still wrong. If San Sebastian which in my opinion was a final four contender was docked games that contributed to its fall, then it is only right to dock Perpetual Help of Ws.
Whether CSB gains from that is beside the point. That is why there are rules. Why have them in the first place? It sets a precedent that is bad. Granted it is late in the second round…. still. Who knows what is going on behind the scenes?
Anyways, this is going to be one heckuva of Final Four battle. It isn't too one-sided as in years past and that is what makes this NCAA Season 94 one of the most interesting in years.