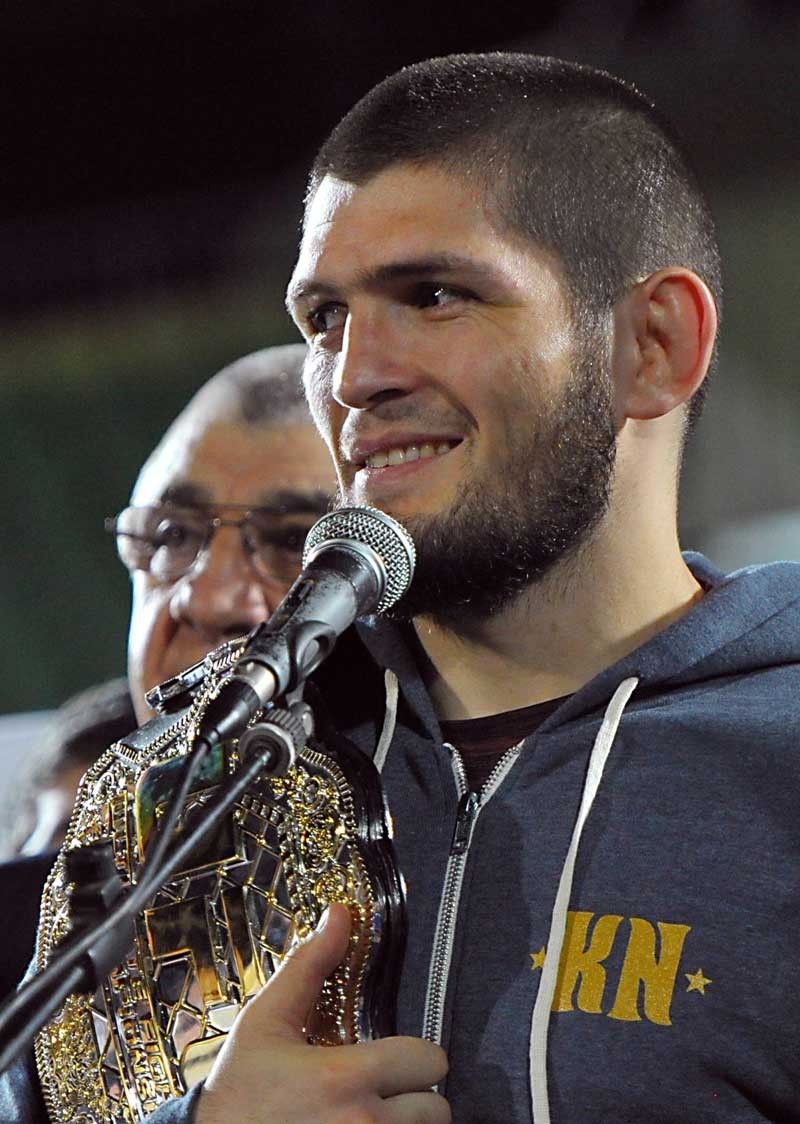 Khabib Nurmagomedov won't be stripped of UFC title
(Agence France-Presse) - October 11, 2018 - 12:00am
MANILA, Philippines — Unbeaten Khabib Nurmagomedov will not be stripped of his UFC lightweight title despite his role in a post-match brawl Saturday, UFC president Dana White said in a website posting Tuesday.
The 30-year-old Russian kept his crown with a fourth-round submission victory over Ireland's Conor McGregor in Las Vegas, improving to 27-0 in his professional career and 11-0 in UFC bouts.
McGregor was issued a 30-day competition suspension by the Nevada Athletic Commission (NAC) after the bout, among several short-term bans for fighters on the card in what is a common move after MMA bouts, with no contact allowed until October 28 before McGregor's ban expires Nov. 6.
Nurmagomedov had barely released his hold after McGregor tapped out when he launched himself over the Octagon fence, apparently targeting McGregor's training partner.