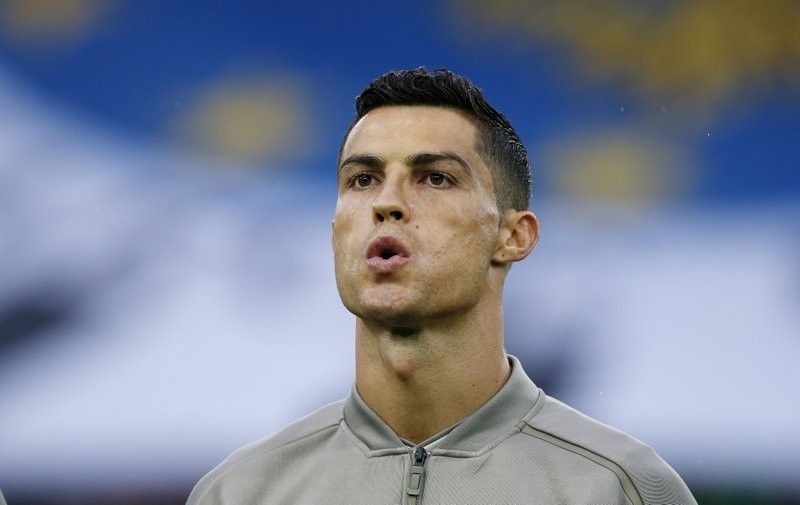 Juventus forward Cristiano Ronaldo warms up prior to the Serie A soccer match between Udinese and Juventus, at the Dacia Arena stadium in Udine, Italy, Saturday, Oct.6, 2018 (Sunday in Manila). Cristiano Ronaldo is back in Juventus' starting lineup, a week after a Nevada woman filed a civil lawsuit accusing him of rape nine years ago.
AP Photo/Antonio Calanni
Portugal PM defends Ronaldo amid rape accusation
(Associated Press) - October 7, 2018 - 3:00pm
LISBON, Portugal — Portuguese Prime Minister Antonio Costa has spoken out in defense of soccer star Cristiano Ronaldo, who has been embroiled in a rape accusation.
Speaking to television on the Spanish island of Lanzarote on Saturday (Sunday in Manila), Costa made an appeal to the presumption of innocence, as well as Ronaldo's successful career.
"People need to understand one and for all that there's one thing that is presumption of innocence," Costa said. "It is not enough for someone to be accused of something to be guilty of it."
Costa added: "If there's something we have proof of is that he is an extraordinary professional, an extraordinary sportsman, an extraordinary footballer, and someone who has honored and given prestige to Portugal, and certainly what we all wish for is that nothing can ever stain that record of Ronaldo."
Last week, Kathryn Mayorga filed a civil lawsuit in the US saying she was raped by Ronaldo in Las Vegas in 2009. Police have re-opened an investigation.
Ronaldo has denied the accusation.
Ronaldo's Italian club Juventus sent a statement of support and called him a "great champion," but his sponsors Nike and video game maker EA Sports have expressed concern about the allegation.
Ronaldo is Europe's all-time leading scorer in international matches. He helped Portugal win the European Championship in 2016.