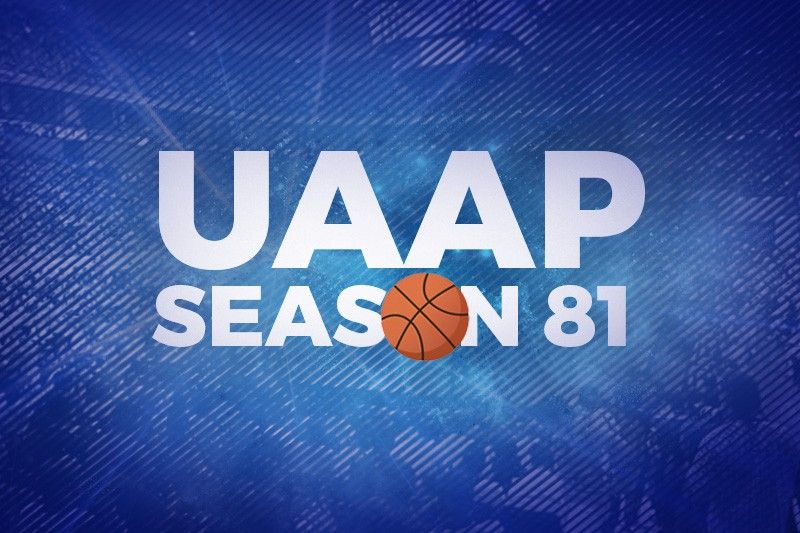 6 points from UAAP's weekend hoops action
MANILA, Philippines – The second week of competition finds teams trying to separate themselves from the pack while others are skidding. Here are six things that we inferred from the weekend matches.
Those Adamson Falcons are indeed soaring
As much as I was watching the Adamson Falcons, I also made a mental note to watch their coaching staff. At one point, assistant coach Don Allado stood up and applauded like I have not seen in a while. This was overall a very good win for Adamson as they were tested to the hilt by UST, but they proved to be a tough team to beat.
When the Falcons seized control of the game, they had their bench on the floor. They not only got the lead, but they also helped take it back when the Growling Tigers rallied. They bucked poor outings by Papi Sarr, who was feeling some stomach pain and Sean Manganti, who was bothered by his father's health (he wrote "4 Dad" on the sides).
The big games by Simon Camacho on both ends of the court (almost three consecutive steals and clutch free throws), Kristian Bernardo who only was sent in the second half and had a huge impact especially in the fourth period, and Jonathan Espeleta hitting huge shots during crucial moments allowed coach Franz Pumaren to give extended rest to his starters.
You have to look also at the strong play by all three of Adamson's point guards. Jed Colonia didn't score but he chalked up five assists. Jerie Pingoy came in and hit two big shots right away and came away with a pair of nifty assists. And Jerom Lastimosa was steady down the stretch.
Solid win and you can see the Falcons oozing with confidence.
UST has to get their bigs involved
UST endured poor outings by Renzo Subido, who was really shackled by his guards and foul trouble by Zach Huang.
I noticed at one point, Sarr was on the bench and the UST guards never went to Steve Akomo, who was reduced to setting picks way outside his comfort zone. That was some poor decision making on the part of some players who were looking for their shots.
What I did like was UST coach Aldin Ayo putting rookies Joshua Marcos on Manganti and CJ Cansino on Jerrick Ahanmisi. That ploy worked early for the latter, while the former — already bothered by a family matter — allowed Marcos to bump him around. Ahanmisi eventually got going while Manganti missed all his shots.
Sure, the bulk of UST's big guns are their outside artillery, but you need to get Akomo, Huang and Enrique Caunan involved.
Akomo with five attempts? Huang and Germy Mahinay had two attempts each while Caunan had none.
Thirdy Ravena is making a case as one of the best two-way players in the league
We've known this in the past two seasons that Tab Baldwin has put Thirdy Ravena on the opposing team's best player with great success. Thirdy has clamped down on some top scorers (except for Ahanmisi in the first game of Ateneo's campaign) while not losing anything offensively (except in the first game when he opted to shoot a lot from the outside).
He did a great job of stopping NU's Dave Ildefonso.
And speaking of NU…
That was a bad loss for the Bulldogs
Twice now they have been blown out. And if UST didn't run out of time against them, the Growling Tigers could have won that game.
I hope that management is patient because when it will take another year for NU to grow, they are losing Troy Rike and Matt Aquino after this season. So there is an urgency to make a better finish than last season.
Last year, their go-to player was JJ Alejandro. Now, it's Dave Ildefonso and John Lloyd Clemente. They also added Shaun Ildefonso and John Galinato to the mix. Not to mention Rike. JV Gallego and Meds Salim are back after a year's absence so this is like starting over for NU.
They also lost starting point guard Chino Mosqueda, who is also a two-way player. It is a young team.
Watching them in the preseason, they showed signs of playing like head coach Jamike Jarin's teams in Ateneo High School, Talk 'N Text and San Beda — teams that pressure you from the backcourt. There were times when they got it and times when they didn't. But they showed promise. I haven't seen that yet. Moments, but not consistently.
Painful times, but you they just need to take this because they will get better. This is a talented team in the making.
That quite a bounce back by FEU
After losing to UST, the Tamaraws bounced back mightily with an impressive 89-73 win over skidding UP. FEU jumped all over UP with a hunger and repeatedly beat back uprisings by the Fighting Maroons. This time, coach Olsen Racela's boys did not waste a solid outing by Prince Orizu (15 points, 7 rebounds, and 1 block) who played better than UP counterpart Bright Akhuetie (9 points, 11 rebounds and 4 assists).
Another impressive thing about FEU's win is how different players stepped up to the plate all throughout. In the first quarter, it was Orizu and Axel Iñigo. For the second frame, it was Jasper Parker and Arvin Tolentino's turn. After the half, Wendell Comboy and Ken Tuffin proved to be sparkplugs, and in the final period, Tolentino and Hubert Cani carried the fight for FEU.
It was a solid team outing for the win by Racela's boys.
Melecio and Baltazar made a solid 1-2 punch for DLSU
This is what a couple of games now where Aljun Melecio and Justine Baltazar have made a strong outside-inside combo for La Salle. Against skidding UE, both scored 16 apiece but the latter also grabbed 14 boards including seven off the offensive glass.
What makes La Salle a dangerous team is while those two are clicking, the others are still finding their groove such as Kib Montalbo and Encho Serrano, who finally broke out of his slump. Jollo Go has been quietly consistent as well.