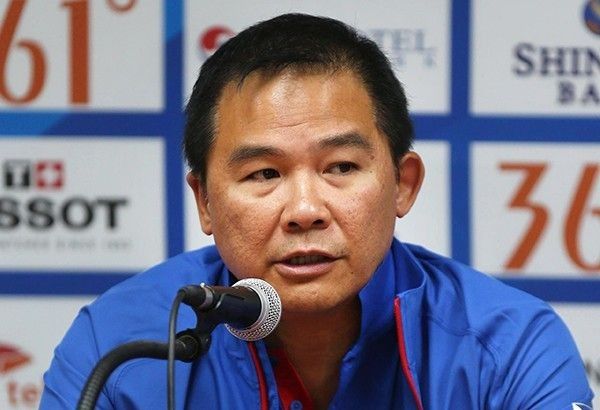 Chot: I'm done with the coaching grind
MANILA, Philippines – When Chot Reyes announced his resignation as head coach of Gilas Pilipinas last Tuesday, it seemed he has turned his back on coaching for good.
"I'm done with the daily grind of coaching," said the 55-year-old mentor during a lengthy interview aired Friday morning over Cignal TV's One News.
"I started very early. It's a toxic job to be in," said Reyes, who, after a corporate job with Purefoods, became Tim Cone's assistant with Alaska in 1990.
In 1993, he won his first PBA title as head coach of Purefoods.
He was only 29 then, and the graduate of Ateneo went on to win seven more PBA championships, and the honor of being a five-time Coach of the Year.
In between, he coached the national team, and helped win honors for the country, including a victory in the 2012 Jones Cup and a silver medal in the 2013 FIBA Asia Championship.
In 2014, he guided the Philippines back to the FIBA World Cup after an absence of 36 years.
During the interview with seasoned anchor Cito Beltran, Reyes sounded off that he's done with coaching.
"After 20 years in the PBA I thought that was it. It's time to do something else," said Reyes, now president of TV5 and a sought-after motivational speaker.
On the side, he has a growing family business to attend to.
"Unlike other coaches, I'm involved with other things other than coaching," he said.
But Reyes, flamboyant and stylish, is still looking forward to the 2023 FIBA World Cup in Manila.
"Certainly I'm not going to coach there but I will help in any way I can. I will contribute," he said.
Reyes has ruled out joining politics, with a hearty laugh, and said there's one other thing he sees himself doing a lot more now that he's done coaching.
"I can go back to playing golf," said Reyes.
He can hit some great shots, too.