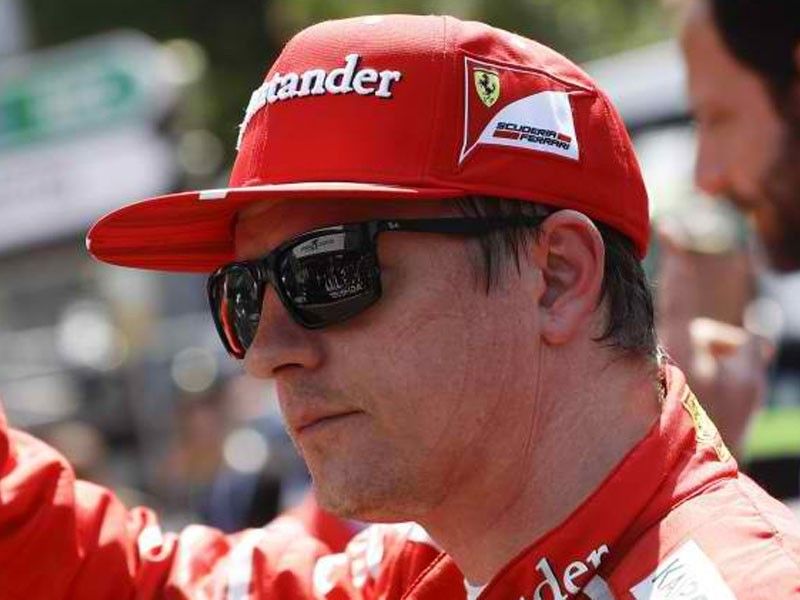 Former F1 champion Raikkonen leaving Ferrari for Sauber
(Associated Press) - September 11, 2018 - 6:20pm
MARANELLO, Italy — Kimi Raikkonen is leaving Ferrari for Sauber and will be replaced by rookie Charles Leclerc.
Raikkonen, who won the 2007 Formula One title with Ferrari, will be heading back to Sauber from next season while Leclerc will take his seat alongside Sebastian Vettel.
The 20-year-old Leclerc is touted as one of the most talented young drivers in F1 and had been widely expected to move to Ferrari if Raikkonen left.
The young driver from Monaco had earned praise from across the F1 paddock — including from world champions Vettel and Lewis Hamilton — after a strong showing in his debut season with Sauber.
Raikkonen will be back with the team where he started his F1 career in 2001. The Finn signed with Sauber for the next two seasons.
"Signing Kimi Raikkonen as our driver represents an important pillar of our project, and brings us closer to our target of making significant progress as a team in the near future," Sauber team principal Frederic Vasseur said Tuesday. "Kimi's undoubted talent and immense experience in Formula One will not only contribute to the development of our car, but will also accelerate the growth and development of our team as a whole."
Raikkonen has 20 wins and 100 podium finishes in his F1 career. Nine of those wins came with Ferrari, where he had been since 2014. He also was with the team from 2007-09 before leaving to compete in the World Rally Championship for two years. He returned to F1 in 2012 to drive for Lotus, where he stayed until rejoining Ferrari two years later.
"During these years, Kimi's contribution to the team, both as a driver and on account of his human qualities, has been fundamental," Ferrari said in a statement. "He played a decisive role in the team's growth and was, at the same time, always a great team player. As a world champion for Scuderia Ferrari, he will always be part of the team's history and family. We thank Kimi for all of this and wish him and his family a prosperous future."
Leclerc, a member of Ferrari's driver academy, won the GP3 title in 2016 and the F2 title in 2017 before joining Sauber in F1 this season. His highest finish was sixth place at the Azerbaijan Grand Prix.
"It's been a great pleasure to support Charles Leclerc in his rookie year in Formula One," Vasseur said. "Since his arrival, he has given the team great motivation. We have constantly improved and we will work hard until the end of this season to achieve the best possible results together. We are aware of Charles' talent and are confident that he will have a bright future."