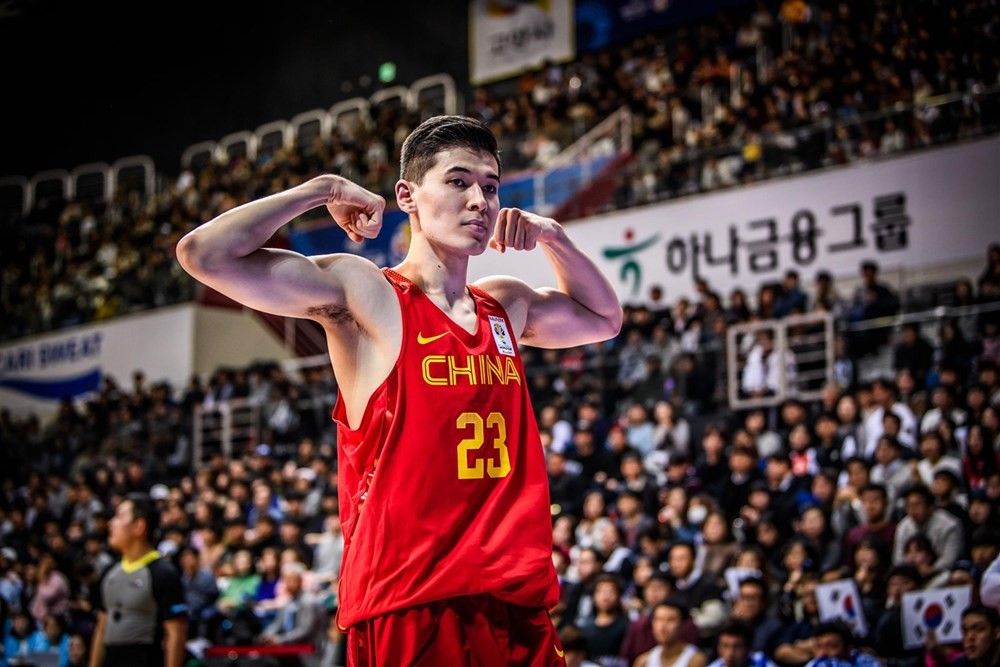 China's rising star Abdulshalamu Abudurexiti, the top scorer (15.8 ppg) for the Chinese national team in the FIBA World Cup qualifiers.
FIBA Photo
Chinese quintet means business in Jakarta
JAKARTA – For China, the FIBA World Cup qualifier is a mere training ground, but the Asian Games is a battle to be won.
And that makes the Chinese the outstanding favorite in the tourney -- a tall mountain to climb for Gilas Pilipinas even with the presence of Fil-Am NBA player Jordan Clarkson.
Just consider the lineup the Chinese sent here – their best in the FIFA WC qualifiers and their two current NBA players in the Houston Rockets' center Zhou Qi and the Dallas Mavericks' Ding Yanyuhang.
China is obviously not taking the World Cup eliminator seriously since it is seeded in the World Cup proper as the host country in 2019. In fact, it is alternating two training teams in the qualifiers.
No less than 28 players have been fielded in their first six games in the WC qualifiers, winning three and dropping the other three.
They lost both their "home" and "away" games against New Zealand and split their matches with South Korea, thus, barely making the next windows of the eliminator.
But the Asian Games is a tournament to be won, thus, the Chinese came here with their elite squad led by Zhou, Ding and upcoming star Abdulshalamu Abudurexiti.
Seven-foot second-string center Wang Zhelin, 6-9 third center Dong Hanlin, forwards Yu Changdong, Liu Zhixuan and guards Tian Yuxiang, Zhao Tailong, Sun Minghui, Fang Shao and Zhao Rui complete the cast of the Chinese team out to redeem themselves from their sorry fifth-place finish in Incheon in 2014.
They dropped matches against Iran and Japan in the quarterfinals, thus, missing the Final Four the last time.
China was the basketball gold medalist in six editions of the Asian Games before the Incheon meet.
No less than former NBA star Yao Ming are among Chinese officials with their team here.
Team Phl coach Yeng Guiao and his staff are well aware of the Chinese team they're facing Tuesday at the GBK Basketball Hall.
"We have to admit they're the favorite, but we may have cut a little of the odds with the addition of Jordan Clarkson," said Guiao.
"They're a powerhouse team while we're a hastily formed squad. But with Jordan, if we were 100 to one underdog before, we may now be 100 to 20," Guiao added.
And Guiao isn't ruling out an upset.
The national coach said they would do their best to keep the game close and try to win it in the end.