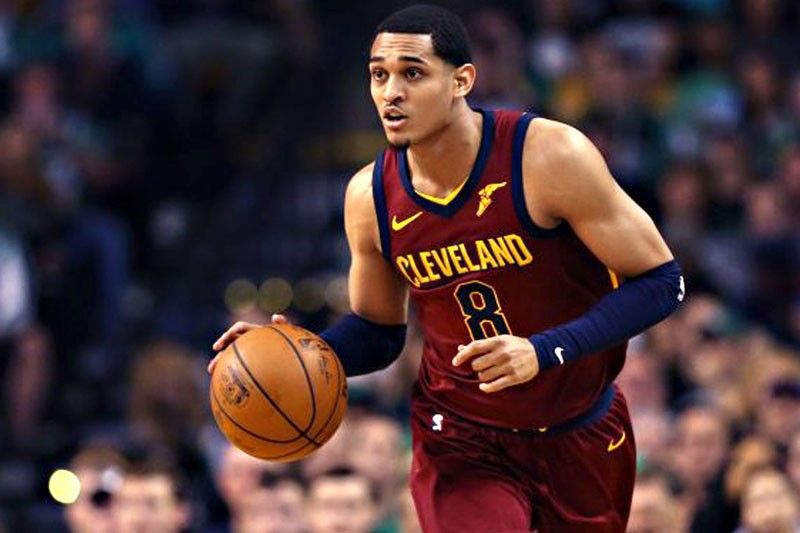 Jordan Clarkson
cavaliersnation.com
SBP moving heaven and earth to get Jordan Clarkson
MANILA, Philippines — With the 18th Asian Games just around the bend, the Samahang Basketbol ng Pilipinas is still making an effort to get Fil-Am NBA player Jordan Clarkson to the Philippine team to the Jakarta Asiad men's basketball tournament that fires off Tuesday.
"We are trying to move heaven and earth to make it happen," said SBP president Al Panlilio in his hope to improve the Philippine lineup that will seek to end a 20-year medal drought by the country in the quadrennial regional conclave.
"But stars have to align. It all starts with his Asian Games eligibility," said Panlilio on Clarkson's eligibility to be decided by the Asian Games organizing committee.
Then SBP would also have to work on Clarkson's clearance from the NBA and his mother ballclub the Cleveland Cavaliers.
Panlilio said they would work on these to the very last moment they are allowed to tweak their lineup.
If ever, coach Yeng Guiao doesn't think it would be tough on Clarkson to catch up with his teammates.
The Philippine quintet will compete in the Jakarta Asiad working on the same system that won two PBA championships for the Rain or Shine Elasto Painters.
"Good thing, coach Caloy Garcia didn't change the system (upon his takeover of ROS team). He just improved it. But about 80 percent of it is still mine," said Guiao, architect of the E-Painters title runs in the PBA in 2012 and 2016.
"Of course, the Rain or Shine guys are familiar with it, even Paul Lee, Asi Taulava and Don Trollano. As for the other guys, they would catch up because the system is simple," Guiao also said.
In the course of his PBA coaching career, Guiao built champion teams at Swift Mighty Meaty, Red Bull and Rain or Shine, collecting a total of seven titles.