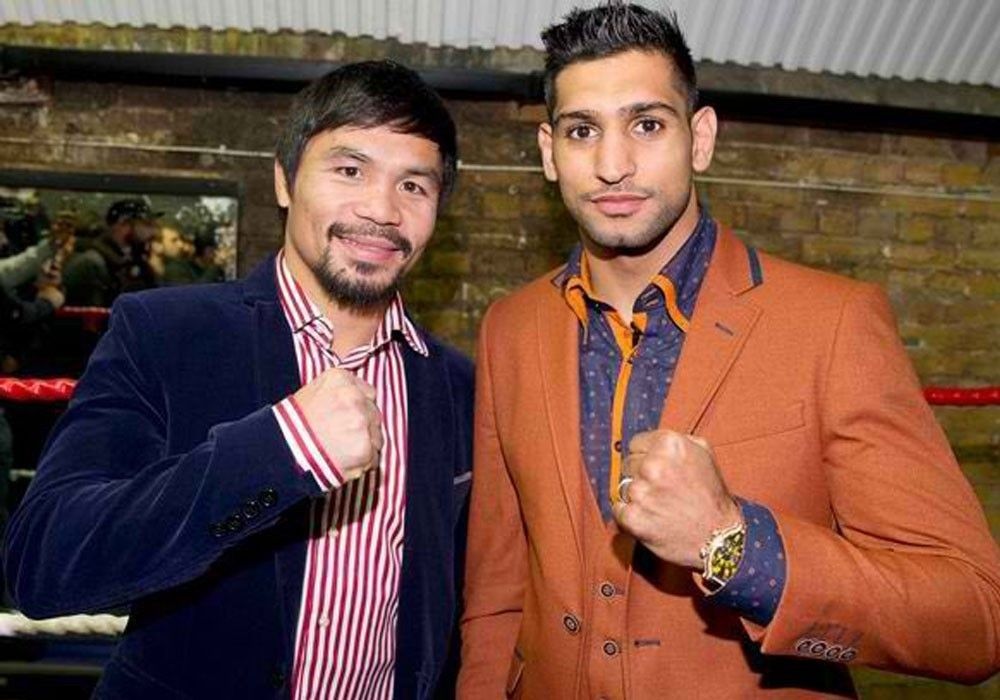 Manny Pacquiao and Amir Khan
Khan wants Pacquiao: 'Sometimes friends have to fight'
MANILA, Philippines – British fighter Amir Khan still considers Manny Pacquiao a friend, having been stablemates before under Freddie Roach.
Khan even flew to the Philippines years ago to help prepare Pacquiao as a sparring partner for the Filipino's fight with Shane Mosley.
He had long wanted to take on his good friend in an actual fight, but for various reasons, Khan and Pacquiao haven't been able to meet atop the ring.
With Pacquiao back in the welterweight picture following his throwback performance against Lucas Matthysse last July 15 in Kuala Lumpur, Khan has reiterated his desire to face the Filipino icon.
"I've been around training with him for many years, and sometimes friends have to fight," Khan said in a video interview by TMZ Sports.
For Khan, a silver medalist at the 2004 Olympics and former lightweight and super lightweight champion, it's nothing personal.
"Sometimes you put your friendship to the side for business," he added.
Pacquiao had said he plans to fight on and defend the WBA welterweight title he won with a seventh-round stoppage of Matthysse. Khan (32-4, with 20 KOs), known for his suspect chin, is a possible opponent.
Khan is set to fight Samuel Vargas in September, and is expected to again call out Pacquiao if he wins.
"I respect him (Pacquiao), but I know I can beat him," he said.