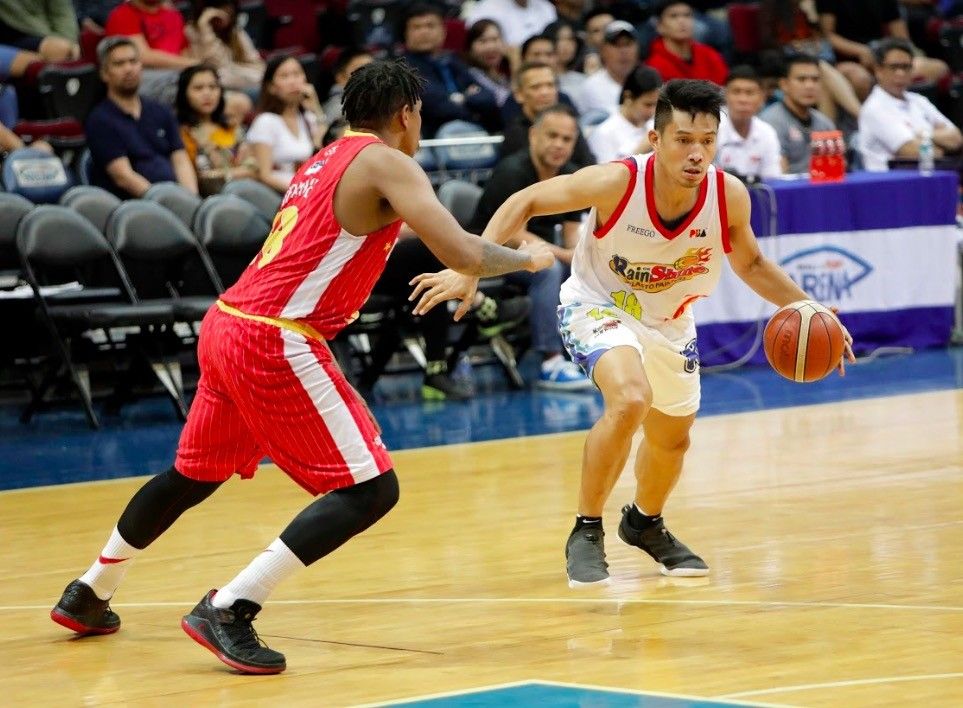 James Yap of Rain or Shine blows past Joe Devance of Barangay Ginebra in Game 3 of the PBA Commissioner's Cup semifinals at the Mall of Asia Arena, Saturday night.
PBA Media Bureau
Cone on James Yap: He makes more than he misses
MANILA, Philippines — "He makes more than he misses."
That's the immediate thought of Barangay Ginebra mentor Tim Cone following the Gin Kings' aversion of a meltdown in Saturday night's PBA Commisisoner's Cup semifinal skirmish at the Mall of Asia Arena.
Up three with just six ticks left in the game clock, Rain or Shine had ample time to send the game to overtime.
The Elasto Painters handed it to veteran and former Most Valuable Player James Yap, who uncorked two looks from deep.
"James had two cracks at it. The second one looked like it would've had counted. He usually makes those shots. I know him," Cone said of Yap.
Cone and Yap won five titles together as part of the Purefood Franchise. Within those championship was a Grand Slam.
"Scottie (Thompson) did a good job of pushing him out a little farther than where he likes ot shoot it," he added. "But I've seen James make and take shots from that spot at the end of the game, all the time."
Yap, who had been leading the locals in scoring (via double digits) in the past two games of the series, was held to just nine in the game.
"We're very fortunate that he missed that shot," Cone said.
"He makes more than he misses."