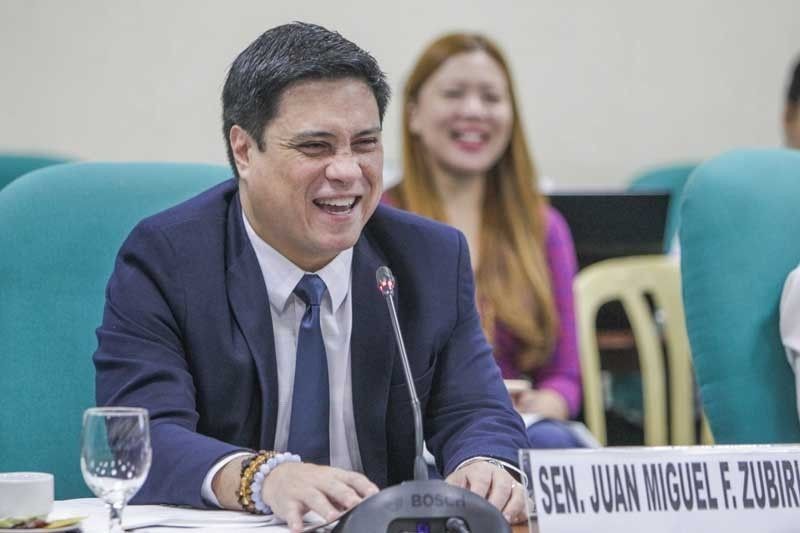 Sen. Miguel Zubiri
Geremy Pintolo
Search for arnis SEAG bets begins at National Battle of Champions
MANILA, Philippines – A total of 160 arnis practitioners, culled from regional championships in Luzon, Visayas, Mindanao and the National Capital Region, are competing in the first PEKAF National Battle of Champions that got going Saturday at Le Pavilion in Pasay City.
Sen. Juan Miguel Zubiri, president of the Philippine Eskrima Kali Arnis Federation, Inc., said the winners in this two-day event will comprise the national team that will gear up for the 2019 Southeast Asian Games in the Philippines.
"What we have here are the best of the best. These are not handpicked because we promised the POC (Philippine Olympic Committee) that we will field only the best in 2019," said Zubiri in yesterday's opening of the two-day event.
"We told the POC that we can contribute heavily in the 2019 SEA Games," said Zubiri.
However, the 50-year-old lawmaker warned that a victory in this event will not guarantee slots to the next SEAG.
"Why? Because if they get complacent in training, the silver medalists will take their place. We have a seeding here. I don't want them to be swell-headed that by winning they can be slackers," said the sports-minded senator.
As host of the 2019 SEA Games, Zubiri wants the POC to consider as many as 20 events in arnis, and the senator, who practices the sport, said the Philippines can dominate the event, with toughest competition coming from Vietnam.
When the country last hosted the SEA Games in 2005, there were only five gold medals disputed in arnis, and the Philippines won three. Vietnam won two.
"Vietnam wants to win the overall title in arnis in 2019 because in 2005 they almost beat us," said Zubiri, adding that since 2005, the sport that originated from the Philippines was never played again in the SEA Games.