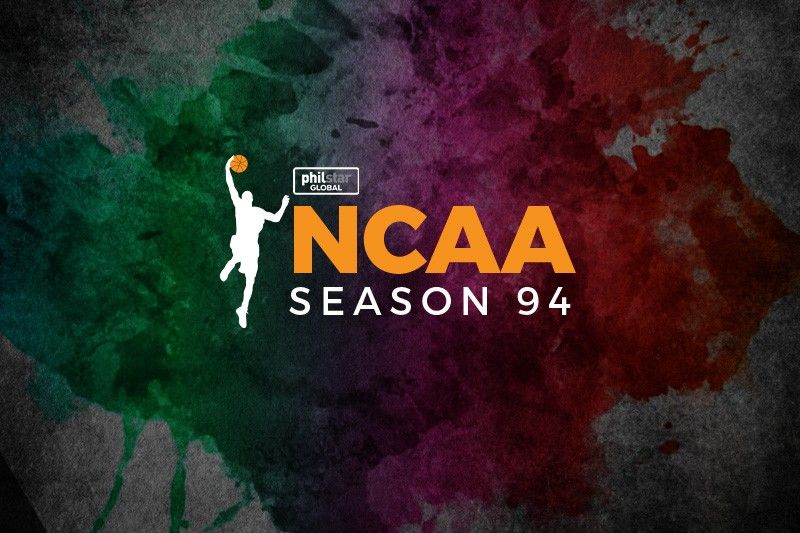 NCAA Season 94 Preview Part 2: The other teams
Second of two parts

MANILA, Philippines — We've taken a look at the teams we figure who will contend for Final Four and championship slots. Now let's take a look at the other schools who could spring a few surprises.
Arellano University
They are in the midst of reloading. We are seeing the heirs to Jio Jalalon and Kent Salado in Guilmer dela Torre and Levi dela Cruz. If Rence Alcoriza can approximate what Donald Gumaru provided to give the Arellano Chiefs their own version of Run-TMC, then the Chiefs will be a tough team to play. The scoring, savvy and excitement is all there.
However, my knock on those previous Arellano teams was a weak and doughnut hole in the middle. Sure, they had Lervin Flores. For one good year. The following year, he forgot to unpack his game.
So now, if Michael Cañete can be this team's version of San Sebastian's Michael Calisaan in terms of strong rebounding as an undersized and stretch four-slash-five, and point production, coach Jerry Codinera will have three very good players in key positions.
Now it is incumbent upon some veterans to show their wares. Brylle Meca's game has plummeted. You'd think that with Jalalon and company out, this is his time to shine. But he has seen very few minutes and his production has gone south. Will he resurrect himself this season?
Meca isn't the only vet who needs to show up. Pencil in Archie Concepcion in the equation. And if Elie Ongolo Ongolo can continue his strong showing (during the late stages of the Filoil Flying v Preseason Cup), Arellano can crowd Mapua and San Sebastian (as well as Letran) for that fourth seat in the semifinals.
Emilio Aguinaldo College
Simply a team in disarray. What this team needs is a better coach and not one who yells his head off at every mistake. How do you follow up a stinker of a preseason? At one point, he throws out all his veterans. Get blown out by over 60 points then call them back. Really now.
What a waste! Rustan Bugarin has not developed at all.
This team will compete because they have some talent. I like Philip Tampoc. He could be a future star for this team. Will they waste keeping Maui Cruz?
If Laminou Hamadou can find his old game (pre-injury), EAC will cause some fits. With some veteran talent like Jeric Diego, Jerome Garcia, and Jethro Mendoza, they can surprise a few teams here and there.
So they have a curious blend of inconsistent talent and youth. How far they go will depending on the quality of the coaching.
Jose Rizal University
Now they didn't win anything in the Filoil Flying V Preseason Cup. But they were better than that record of theirs.
They have solid veterans in MJ Dela Virgen, Darius Estrella and Jed Mendoza. They have future stars in Jarvy Ramos and Ry Dela Rosa (if he can shoot consistently). Newcomer Junmark Silvarez can help out underneath the boards. But hey, where is Stefan Steinl? That kid whose rough game caused nearly many a fight during the preseason?
I thought that Fil-German kid was like former Lyceum Pirate center Kevin Gabayni – he could be effective but oft engaged in on-court nonsense. He isn't on the roster and I figure that is a loss for them.
With these Heavy Bombers, there is talent. But in terms of experience, the gap between the veterans and the newcomers is huge and that will present a problem in terms of support.
Having said that, how far they go – at least in terms of wins in staying atop the bottom feeders — will be determined by how good the veterans can be.
University of Perpetual Help System Dalta
This team has been on a downward spiral since Scottie Thompson left. Even after Thompson left, they still had some talent but they never got better. That's a bad program and bad coaching.
They are hoping that a champion coach like Frankie Lim can turn it around. However, this is a transition year for the nth time.
This team needs AJ Coronel to live up to his promise. They need Prince Eze to just rebound, swat shots and occasionally score off putbacks or dunks. He has to stop taking jump shots because he can't hit them even if his life depended on them. I thought that Rommel Mangalino a year ago was on his way to being a top big man in this league but in the preseason, he disappeared.
With the prominent holdovers having question marks hovering above their head, it is also up to the transferees to help out.
There's Kim Aurin, who left JRU. Sometimes, I think he needs to concentrate on playing basketball instead of trying to knock someone's head off.
Edgar Charcos, a refugee from the chaos that was UE under its previous coach, hopes he can regain his form there — like a second coming of Roi Sumang; except he was inconsistent.
And there's rookie Luke Sese out of San Beda High School. The kid can shoot with his hands and mouth. He's the type of player Lim likes — feisty and tough.
The days when they were an exciting and contending team are gone. Is a new era around the corner? Maybe. But this year, they will have to try and stay out of the cellar.