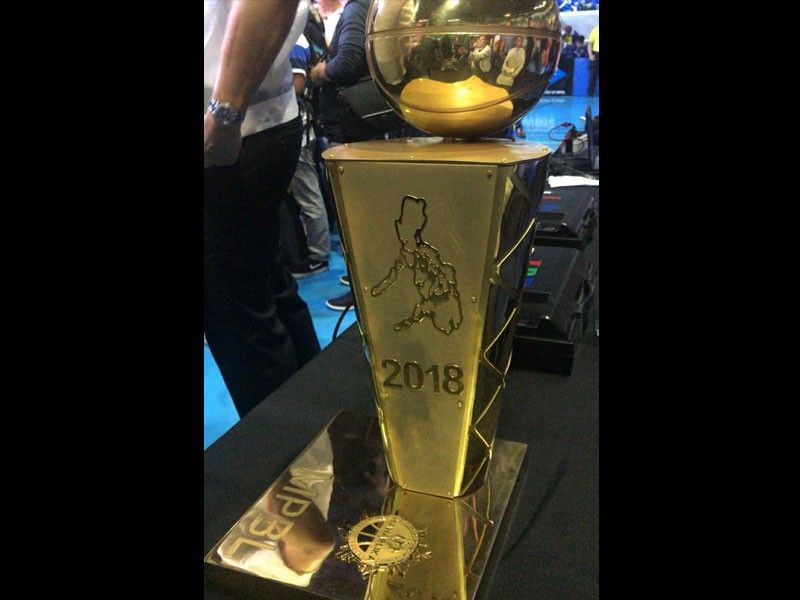 The MPBL championship trophy is made of 18-karat gold and weighs close to five kilos.
Abac Cordero
Trophy worth P10M awaits MBPL champion
MANILA, Philippines – On top of the bragging rights as the first MBPL national champion, the winner of the Datu Cup, which unfolded Tuesday night, will win a very special trophy.
It's made of 18-karat gold and weighs close to five kilos.
Sen. Manny Pacquiao, the man behind the Maharlika Pilipinas Basketball League, said the trophy is worth nearly Php10 million.
It will not be passed around from one champion to another.
"It stays with the champion team," said Pacquiao, who took a break from his training in General Santos City to grace the opener at the Smart Araneta Coliseum.
"They will be fighting for that trophy. For the next conference, we will have a new trophy," the boxing icon told reporters.
From only 10 teams last January, the MBPL now has 26 participating teams. The 16 expansion teams paid an entry fee of P10 million.
The founding members, Pacquiao said, had to shell out a measly P500,000.
Those who bought it for half a million pesos, the senator said, have increased their value 20 times more — easily.
The teams are LGU-based (local government unit), and already there are entries from Luzon, Visayas and Mindanao, making it truly a national championship.
Pacquiao revealed one franchise owner turned down an offer of P8 million for the one he bought for P500,000 just five months ago.
"Even those who bought their franchise for P10 million have gotten richer because next time, we will increase the fee to P50 million — at least," said Pacquiao.
For now, the MPBL glitters like gold.