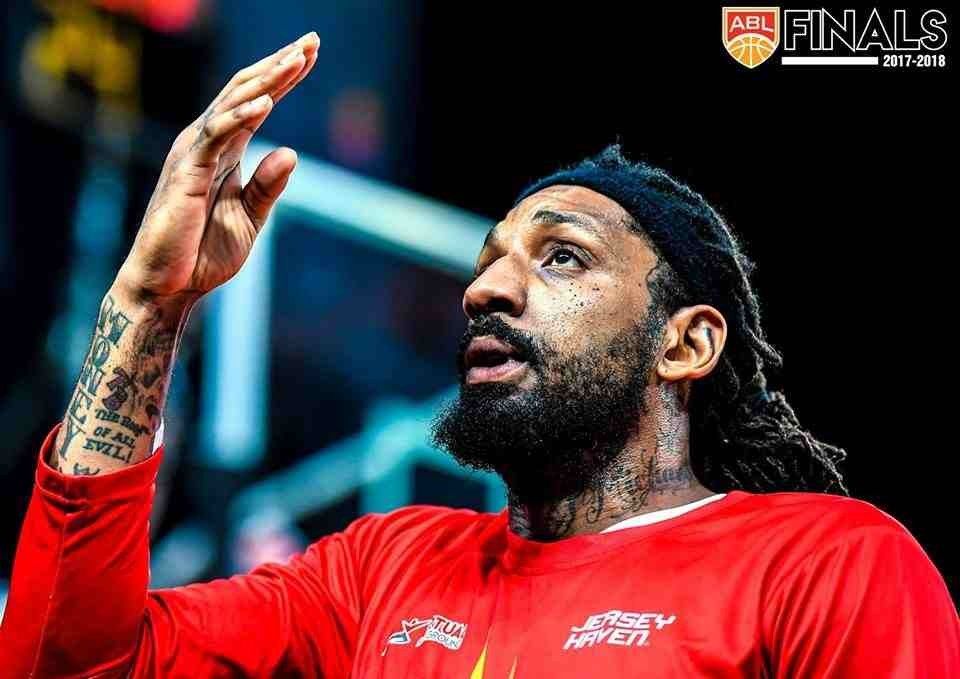 Renaldo Balkman during the ABL Finals.
ABL File Photo
LOOK: Balkman returns, joins Beermen
(philstar.com) - May 16, 2018 - 1:03pm
MANILA, Philippines — "Balk" is back.
Renaldo Balkman's hooping career in the Philippines goes full circle as he is set for another tour of duty with the San Miguel Beer franchise in the ongoing PBA Commissioner's Cup.
The former NBA cager from Puerto Rico began his shot at redemption during his stint with Alab Pilipinas in the Asean Basketball League. The first arc to his return opened shortly after new PBA commissioner Willie Marcial lifted a ban meted out by his predecessor Chito Narvasa.
Narvasa banned Balkman for his meltdown as a part of the decorated franchise, then going by the tag Petron Blaze Boosters. The import, in a fit of frustration, choked teammate Arwind Santos and even had altercations with the members of the coaching staff.
On Wednesday morning, a photo taken by SMB assistant coach Dayong Mendoza was posted by PBA Press Crops president Gerry Ramos. It shows Balkman already clocking work for the Beermen.
Look who rejoins the @TheSMBeermen at practice @R_Balkman32 :camera: courtesy of asst coach Dayong Mendoza @spinph pic.twitter.com/pLzyIGu7qh

— gerryramos (@gerardmos) May 16, 2018
Balkman, who helped tow Alab into an ABL title just a few weeks back, will try to bolster San Miguel's chances in defending their mid-season confenence crown and winning a second Grand Slam.
The 33-year-old reinforcement replaces Troy Gillenwater, who failed to impress the management and was unable to help the already-stacked Beermen in their first two outings in the conference.
Balkman, a former first-round pick in the NBA, will make his debut with the powerhouse Beermen against the Alaska Aces in Dumaguete this Saturday.