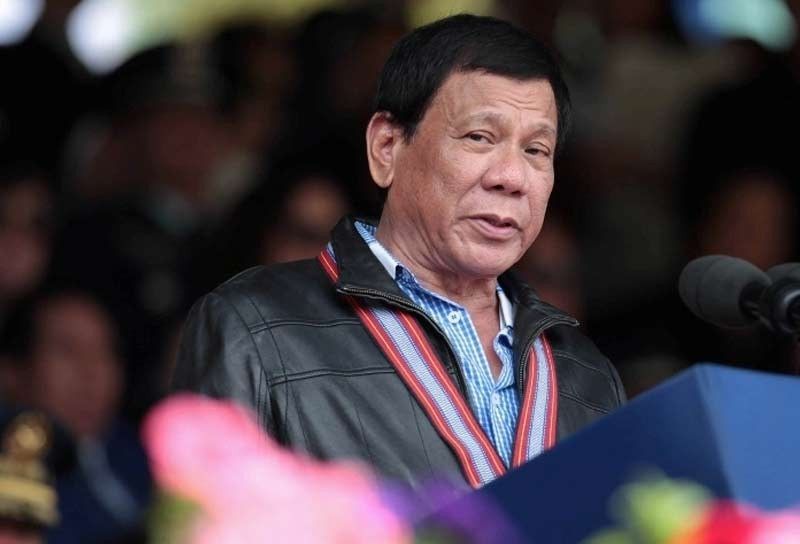 President Rodrigo Duterte
Presidential Photo/Albert Alcain, File
Duterte to attend Philippine National Games opener too
MANILA, Philippines – President Rodrigo Duterte will grace the opening ceremony of the Philippine National Games slated May 19-25 in Cebu, marking the second time the chief executive will agree to serve as a keynote speaker of a national sporting event this year.
Philippine Sports Commission chair William "Butch" Ramirez and commissioner Ramon Fernandez on Wednesday confirmed Duterte's presence in the weeklong event that serves as the National Championships of participating National Sports Associations.
"The President loves sports and he wants to inspire our young athletes," said Ramirez.
Duterte was also present in the opening of the Palarong Pambansa in Vigan, Ilocos Sur a month ago. He was likewise the guest speaker in the Palaro in San Jose, Antique last year.
Fernandez, who is also the commissioner in charge of the PNG, also said they have invited Executive Secretary Salvador Medaldea, Cabinet Sec. Leoncio Ebasco, Jr., Foreign Affairs Sec. Alan Peter Cayetano as well Philippines Olympic Committee president Ricky Vargas and secretary-general Patrick Gregorio to attend the opener at the Abellana Sports Complex.
Fernandez also announced that four referees sent by the World Karate Federation will officiate and hold free seminars in the PNG.
The PSC is also handing out incentives in the form of sports program and equipment to the top five best performing local government units. The champion will get P5 million while the second to fifth place finishers will receive P4 million, P3 million, P2 million and P1 million, respectively.
More than 20,000 athletes, coaches and officials will troop to Cebu City, which is considered by UNESCO as a world heritage site.
Aside from centerpiece track and field and medal-rich swimming, the events to be competed in are archery, arnis, athletics, badminton, baseball, basketball, billiards, boxing, chess, football, futsal, gymnastics, sepak takraw, softball, swimming, table tennis, taekwondo, tennis, volleyball, wrestling and wushu.
Aero gymnastics, dancesports and pencak silat are calendared as demonstration events.
The differently-abled athletes, for their part, will also show their wares in their side of the competition.