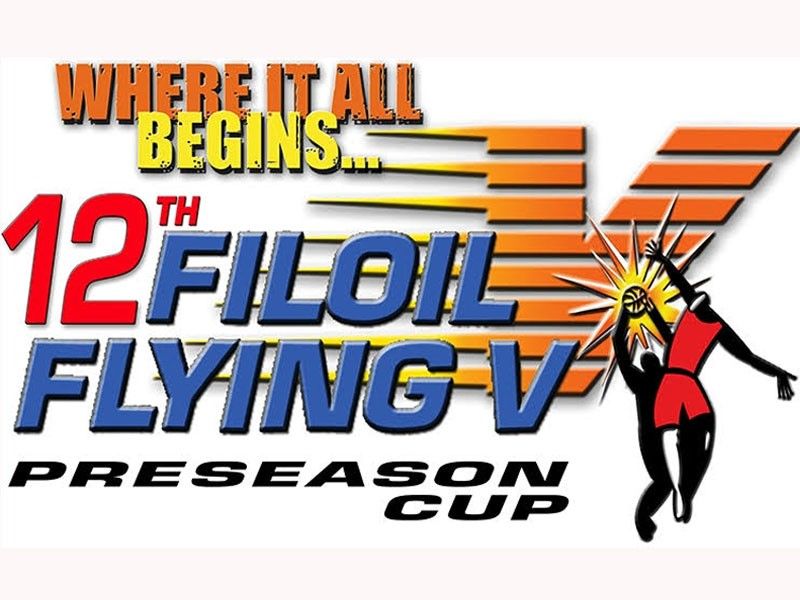 4 things to glean from Filoil's opening day games
MANILA, Philippines – In years past, we haven't really gotten huge crowds for opening day of the Filoil Flying V Preseason Cup due to the adjustment of the school's academic calendar. The move also pushed dates back that it now competed with the Palarong Pambansa and the UAAP volleyball tournament in its last days. This time there's the upcoming Manny Pacquiao fight, and the ongoing ABL and the PBA second conference opening.
But it was a good crowd we saw. For once, a lot of the top teams were available. Here are our thoughts from the opening day matches:
La Salle's new team is impressive
The De La Salle Green Archers mightily impressed on opening day of the 2018 Filoil Flying V Preseason Cup as they took down highly fancied University of the Philippines, 82-79.
How were we impressed?
First of all, the team game. Everyone was more involved in the offense. Not only the veterans but also the newcomers.
Miggy Corteza is a solid player who reminds me of former swingman James Mangahas — quiet but solid.
Their frontline newbies in Taane Samuel and Brandon Bates are strong, agile and talented. I like the activity underneath the basket. Very good court awareness. Smart. And Samuel has range too on his jumper.
As for the veterans, the improvement of Justine Baltazar is a joy to watch. Not only is he more active but he moves around much better. He along with Leonard Santillan, Baltazar, Samuel and Bates give DLSU a lot of depth and talent in that frontline.
Second, it's the defense. I like the commitment. The hustle and energy they bring. I'd like to point out how Kib Montalbo has made this team in his likeness. I always thought that even during the Ben Mbala years, Montalbo made this team go with his hustle, energy and passion. When he misses on a play, you can see how upset he is at himself. Then he does better after. That's a mark of a very good basketball player. And the way he played set the tone for the Green Archers against UP.
Of course, one game does not make a season or reputation make. But this team has never been one to rebuild. They are always good year in and out. Nevertheless, good job to the coaching staff.
It's back to the drawing board for the UP Fighting Maroons
The back-to-back losses on opening weekend, first to DLSU and then to Mapua, which incidentally do not have foreign players, has to be humbling.
Not only are both DLSU and Mapua rebuilding, but they lost a lot of material. DLSU won with teamwork while Mapua took the W with a lot of heart.
But as UP head coach Bo Perasol said, "This is why we play the preseason. To learn." The man has been around long enough to be prudent. The losses should chasten the young stallions.
There is talent in the Fighting Maroons' roster. They just need to work on chemistry. That's it.
Ateneo was not going to lose that game against Gilas
No way was Ateneo going to want to treat this like any other game. No way did they want Kobe Paras or Ricci Rivero dunking on them. No way they want to be fodder for the highlight reel. They only recently got together to practice and haven't really cobbled together a complete team. I cannot say they have chemistry because they played some new players in Pat Maagdenberg, William Navarro, Angelo Kouame, SJ Belangel and Jason Credo. It was the challenge.
And Kouame will help out this team. Rough around the edges. But you've see Baldwin's work. Are you going to doubt him?
And it was good to see Adrian Wong back. Same old explosiveness and courage. His return does add a lot to this team.
If anything, sans Raffy Verano, Aaron Black, Troy Mallillin and Tyler Tio, they looked pretty good for a team that in the past few years has only used this tournament to try out new players and a system (that doesn't mean they will not try to win; if they can, they will, but the ultimate goal isn't the preseason but the UAAP).
The Gilas Cadets have an interesting, talented lineup but they need height
I like how Tab Baldwin put it to Abu Tratter — "this guy is going to have a great future." Abu smiled and was appreciative of the praise. And you can say the same about this team when they put it all together.
But let's put this in perspective. They weren't complete. And Gilas clearly struggled without a proper guard to run the offense. Robert Bolick, JJ Alejandro and Matt Nieto weren't in uniform. In fact, Matt played for Ateneo. CJ Perez wasn't available too.
There's talent here especially at the backcourt and three-spot. They just need ceiling. Abu will be solid at the four-spot but he will need help. So despite the loss, do not take anything away and do not try to read more than bragging rights here.
And as Chot Reyes said, this is the start of their preparation for the international tournaments. And the quality competition will really help them since they aren't a guest team but a competing one that can go out and win it if they want.