Pacquiao can fight Lomachenko after Matthysse, says Arum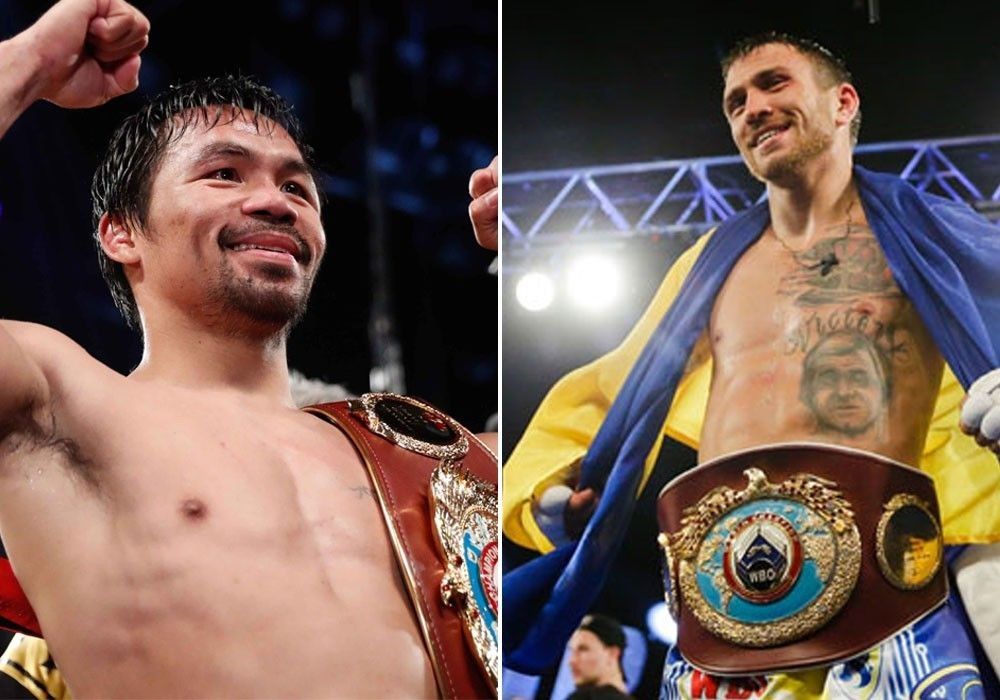 MANILA, Philippines – Top Rank Inc. chief Bob Arum insists that everything is fine between his firm and Manny Pacquiao, even though the Filipino icon is pushing through with his fight against Lucas Matthysse without Arum's promotional assistance.
In a recent interview with Boxing Insider, the veteran promoter claimed that if Pacquiao isn't in good terms with Top Rank, then the company would not have landed any role in the Matthysse fight in July — not even as television distributor.
"Well we have a very, very good relationship with Manny. We can talk contracts from today till tomorrow but that seems like its controversial. There isn't (controversy) for example in this fight. We're not putting up the money, Manny got the money himself from Malaysia," Arum explained.
"Our role is to distribute the television, particularly in the United States, Canada, Puerto Rico, and we're happy with that," he added.
Pacquiao will challenge Matthysse, the reigning WBA welterweight champion, on July 15 in Kuala Lumpur, Malaysia — a fight that will be co-promoted by Pacquiao's MP Promotions and Oscar Dela Hoya's Golden Boy Promotions, which handles Matthysse.
Somehow, Top Rank — whose promotional deal with Pacquiao already expired as the boxer's camp claimed — still managed to get involved in the Matthysse fight. This, according to Arum, proves the two sides are still on the same page.
"If Manny was looking to break his contract with us, he would've broken it by not having us being involved I assume," Arum continued.
The cordial relationship between Pacquiao and Top Rank means the former can still pursue a showdown with pound-for-pound star Vasyl Lomachenko, a Top Rank stalwart.
"And now he's talking if he wins this fight, (about) fighting Lomachenko who is our fighter, and we will be happy to promote a Pacquiao/Lomachenko fight if that occurred because that would be huge," said Arum.
That bout can only happen if Pacquiao gets past Matthysse, and with the US as the first location of choice.
Arum hinted that Pacquiao has had second thoughts about fighting in the US again due to the country's "substantial" taxing scheme for foreigners earning there.
This means Pacquiao will likely prefer to fight Lomachenko elsewhere. And if he secures funding for it, then Arum sees no reason for the fight not to happen.
"That's up to Manny," he said.