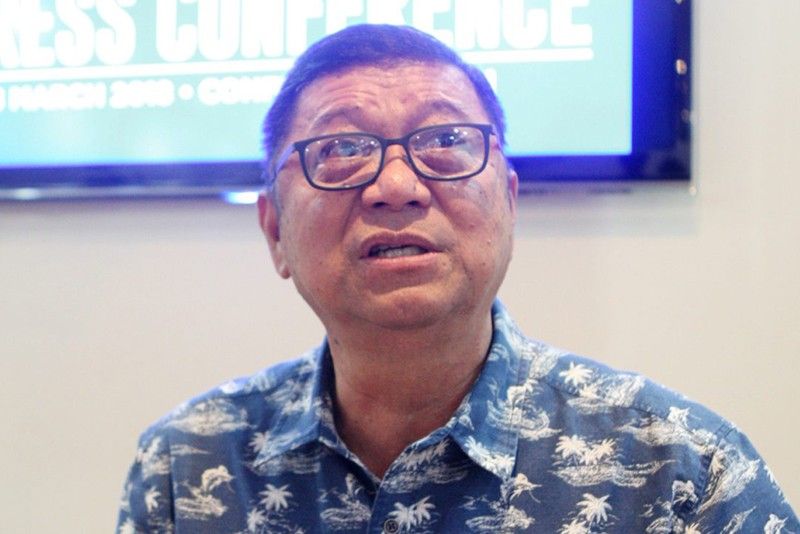 PSC chairmanWilliam Ramirez
Philippine Sports Commission: The clock is ticking
Abac Cordero
(The Philippine Star) - April 1, 2018 - 12:00am
2018 Asian Games
MANILA, Philippines — The 2018 Asian Games in Indonesia is just 139 days away – too close for comfort if you ask Philippine Sports Commission (PSC) chairman William Ramirez.
"The time... is too close," said Ramirez, head of the agency that will fund the Philippine delegation's preparation and actual participation in the event set Aug. 18 to Sept. 2.
According to deputy executive-director Atty. Guillermo Iroy, the PSC may spend as much as P200 million for the campaign.
"For the actual participation alone, we will spend around P60 million to P70 million. The rest will go to their exposure and training requirements," said Iroy.
In the 2014 Asian Games in Incheon, South Korea, the Philippines brought home a single gold medal courtesy of BMX rider Daniel Caluag, on top of three silver and 11 bronze medals.
It's the country's lowest output in the Asian Games the past 20 years or since the 1998 Asiad in Bangkok (1-5-12).
In the last five Asian Games editions, the Philippines managed a measly total of 12 gold medals (1-3-4-3-1 since 1998) to go with 25 silvers and 57 bronzes.
In the 2014 Asian Games, Thailand, alone, bagged 12 gold medals.
"I pray and hope that our delegation will perform well," said Ramirez before the Holy Week break.
The Philippine Olympic Committee (POC) is making sure that everything is in place for this year's Asian Games as it hopes to do better under the new president, Ricky Vargas.
The POC has appointed fencing chief Richard Gomez as chef-de-mission of the Philippine team to Indonesia.
"In Doha in 2004 we won four gold medals (two in boxing and one each in billiards and wushu). Maybe we can duplicate that," said Ramirez.